Ford, Alibaba Reveal Car Vending Machine In China
Mar 27, 2018
Views : 1640
---
Anyone with a good credit score can drive away with a test vehicle for three days!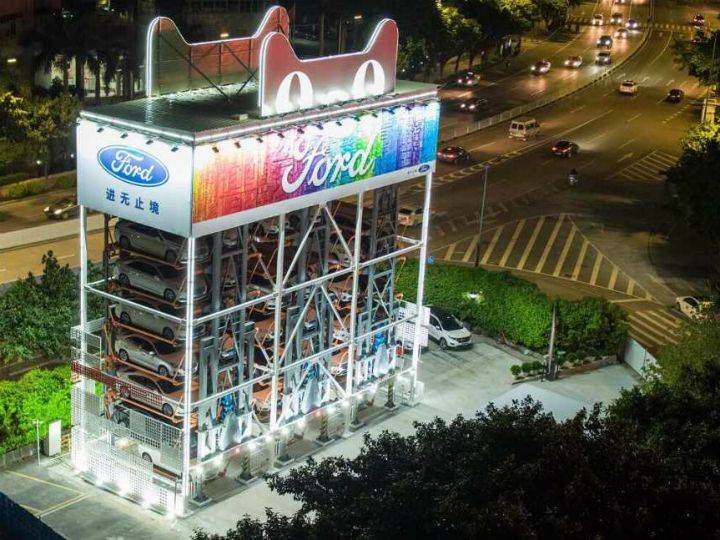 Ford and Chinese e-commerce giant Alibaba have opened a cat-themed car vending machine in Guangzhou, China. The latest initiative is part of a deal to work together on new technological opportunities both firms signed last year. The car vending machine is called the "Super Test-Drive Centre" and lets users select the car model they're interested in buying, place a deposit electronically and drive away with a Ford car for a period of three days. The test drives are free for customers with a credit score of 700 or above.

When the customer arrives at the vending machine, they have to verify their identity after which the car is brought out a la a multi-level car parking system. Alibaba claims the whole process takes just 10 minutes and the three-day time period will give each customer enough time to put the car through its paces in various conditions such as the commute to work, moving houses or a road trip even!

Alibaba is readying itself to set up more such kiosks across China where customers can also buy the car with financing through Alibaba affiliates. Based on the number of times a customer utilises Alibaba's services, they even stand a chance to receive discounts and incentives too. The Chinese company says it can use its algorithms to understand what each customer needs from a car and provide them with the right choice of wheels. Sounds creepy? Well, the cat-themed kiosks will surely calm your nerves then.
Add Your Comments