The next-gen Grand Cherokee will have Alfa Romeo underpinnings!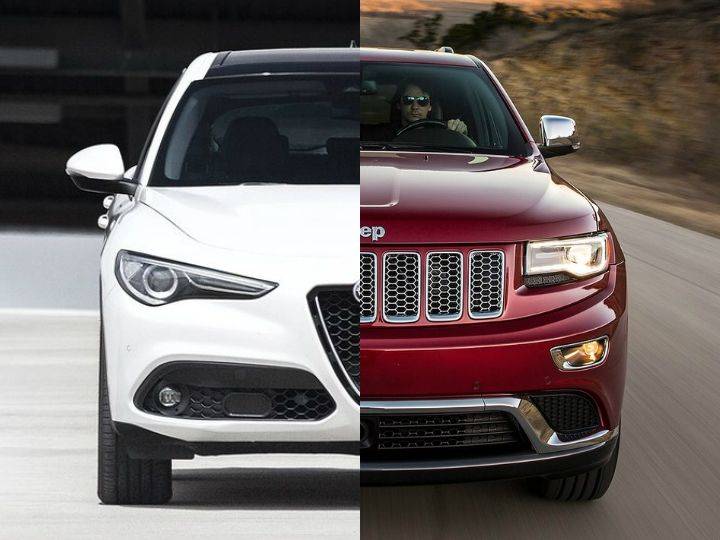 Fiat Chrysler Automobiles, the conglomerate which owns many of the world's popular automobile companies recently announced their plans for the next five years. This includes a slew of new models across the myriad of companies they own and one thing stands out - SUVs are going to become even more popular than they are today.

And if there is one company in FCA's roster which specialise in SUVs, it is Jeep. The Jeep brand will see its portfolio completely refreshed by 2022, including the new Renegade, a refreshed Compass, a new pick-up, the recently showcased Grand Commander and finally the all-new Grand Cherokee.
The Grand Cherokee is an exciting but aging product in the Jeep lineup, currently sitting on the underpinnings of the Mercedes-Benz GLE (or the M-Class as it was previously called). The platform limits it to being a two-row SUV, even though Jeep has utilised to make attractive variants of the Grand Cherokee - including the very exciting SRT variant which is powered by a 482PS/637Nm 6.4-litre, Supercharged V8.

The new Grand Cherokee will share its underpinnings with the beautiful Alfa Romeo Stelvio, which shares it with the hotter Giulia sedan. The 'Giorgio' platform was first used by Alfa Romeo but has had inputs from all FCA brands, including Ferrari (the platform was developed under the supervision of Ferrari technical director Philippe Krief.
The platform is modular, allowing easy modifications to adapt it for 2WD or AWD drivetrains. In the case of Jeep, specifically, the platform allows it to adapt the Grand Cherokee into a 3-row, 7-seater configuration more easily. Having 3-rows of seats can make the Grand Cherokee more attractive in many markets, including ours. Especially considering how the Grand Cherokee's non-performance variant is priced from a whopping Rs 75.15 lakh, ex-showroom.
Recommended Variant :
Grand Cherokee SRT