Sponsored
Want A Stylish, Feature Packed Luxury EV? The Volvo C40 Recharge Is Your Answer!
Sep 11, 2023
Views : 23457
8 min read
---
The Volvo C40 Recharge takes the proven XC40 Recharge formula and adds more to it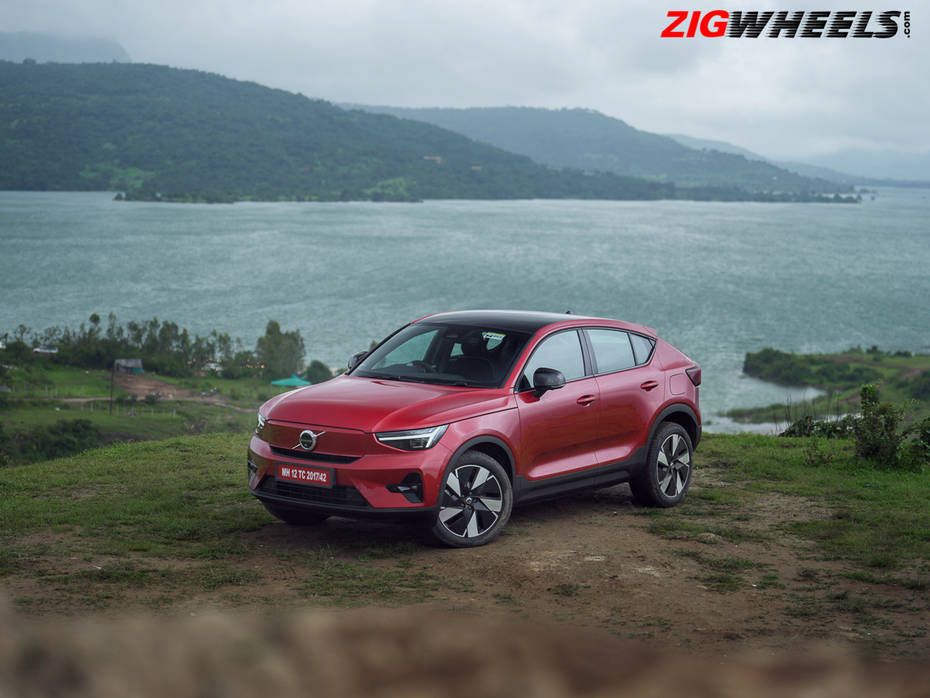 Allrounder. Surely, you've heard the term a lot, especially in the realm of automotive reviews. But more often than not, it is thrown around without holding true to the ideal definition of the word. But in the case of the Volvo C40 Recharge, it fits the bill in every sense of the word.
Stylish exterior, a feature-loaded cabin which also happens to be leather free, comfortable ride, and a powertrain with snappy performance and zero tailpipe emissions – sounds like the traits of an allrounder, no? Well, that's the essence of the Volvo C40 Recharge. So let's take a look at those defining ethos of the car, which makes it the perfect choice if you're looking for a stylish, feature-packed luxury EV.

Let's clear the air right off the bat. Yes, the C40 is essentially a XC40 Recharge, but with a sportier coupe-ish roofline. And that's not a bad thing at all. In fact, it works in the favor of the C40 as it blends the best of two worlds – the flat and squared-off nose with the sloping roofline, considering the SUV itself was a rather handsome offering to begin with.
But there's just something about a sloping roofline that immediately demands for your attention – allures and captivates you – unlike a traditionally shaped roof. In the C40's case, it might be the sense of coherence that you get as the roofline seamlessly fuses into the windscreen with two tiny spoiler spats marking the beginning of the raked windscreen. Those are complemented by another spoiler, which is mounted on the tailgate this time around, but that isn't even the neatest trick here.

That comes in the form of the cool waterfall-like insignia on the C-shaped taillights that calls you out with its cool animation when you lock/unlock the car. The light show at the rear works well with the bold daytime running light pattern that the pixel-LED headlights sport up front. Guess the theory of opposites attracting and working (rather well in this case) together stands true, at least in this case.
Fun fact: The pixel lights featuring the signature Thor's hammer design makes use of 84 pixels in each unit, ensuring that you don't blind traffic ahead of you with its adjustable changing beam, while lighting up the road effectively as well.
Irrespective of the 'opposites attract' theory working or not, the C40 Recharge is undoubtedly a head turner, in the most subtle, Volvo way possible.
Vegan cabin

Get latest updates on
the automobile community
You know how luxury car makers take pride in making excessive use of leather, wood and what not in the brochure? All of that so-called 'premiumness' comes at an immediate cost paid by animals and a progressive cost that we pay by harming natural resources.

Instead, the whole cabin of the C40 Recharge has been crafted without any use of leather. In fact, Volvo has gone the extra mile and taken matters of recycling into its own hands (or rather cars) with use of partially recycled upholsteries and carpets that make use of PET bottles, wine-bottle corks and naturally fallen trees/branches. For instance, a single carpet is made from recycling 71 bottles - plastic waste turned into great use. Thoughtful indeed and we are all game to seeing it in more cars in the future.
Thoughtful features

Yes, the use of vegan and eco-friendly materials is a thoughtful touch but wait till you get a load of the cabin layout and the corresponding list of features. The former is minimalistically styled with solid quality and blends functionality and practicality.
The tiny attention to details like the knurled finish on the Play/Pause button, metallic finish for the sleek AC vents, and the tiny Swedish flags – all work in conjunction to elevate the cabin experience. And then there's the actual features list, because let's face it, we all love a chunky list of creature comforts. Thankfully, there's plenty here.
Google goodness

The 9-inch portrait-style touchscreen acts as the heart of all infotainment and even comfort needs (AC control) inside the C40 Recharge. It is slightly tilted towards the driver, so accessing it makes it just a tad easier, but the real party trick is the inbuilt Google operating system.
This effectively makes the screen a smartphone in itself, packing all the apps and functions you're ever gonna want and need, negating the hassle of connecting your phone to access those same features. It gets five years of independent internet data and you can access Google's Play Store for whatever app you may wish to download. So you can download Spotify and use it right off the infotainment system to play your favourite songs. But our favourite has to be the presence of Google Maps.

Moreover, it'll even tell you the percentage of charge you'll have left at the end of a particular trip and the navigation is also projected within the digital instrument cluster. Ofcourse, you can sync it to your phone by logging into your Google account and the operation of the functions are also fairly simple.
Fixed Panoramic sunroof

We know a panoramic sunroof isn't a novel feature, especially for a luxury EV. But the roof of the C40 Recharge does deserve a dedicated shoutout. No, it doesn't open like your conventional panoramic roof. It's just a thick piece of glass which gets UV protection and you can set the level of shade you want to either let the light inside or keep it outside.
The glass in itself is rather wide and makes up for most of the roofline, so there's an additional sense of space induced in its cabin.
Harman Kardon Premium Sound system

It would take a true audiophile to really appreciate the quality of the sounds produced by the C40's music system. A 600W digital amplifier powers a total of 13 speakers (including an air-ventilated subwoofer), which, tuned to the acoustics of the cabin, immerses you in an experience that's no less than a private concert. Why spend money and rub shoulders with strangers, when you can bring the concert to you!
This story would become a short novel if we start dissecting the complete list of features and their applications inside the C40 Recharge. But overall, its kit is just what you'd expect from a fully loaded luxury EV from Volvo. And just to name a few other niceties, the list also includes powered front seats (with a memory setting for the driver), dual-zone climate control, wireless charging, a 360-degree camera, a powered tailgate, and Level 3 ADAS as well. What more do you need, really?
Performance in disguise

Did I just hear performance from a family luxury EV? More like push-your-head-against-the headrest performance in disguise. Sure, EVs usually are already on the quicker side of the spectrum, but a claimed 4.7 seconds to 100kmph is no joke, especially for a family SUV. In fact, it is actually one of the quickest cars this side of a crore rupees, thanks to its dual-motor setup that makes 408PS combined.

It is slightly rear-biased, with a 40:60 power split, but don't expect any sideway actions per se. What you can expect is for it to slingshot you into the horizon from the exit of a corner and you won't be left wanting more out of this powertrain. It'll do all of that all day long without any big growls, that is until you run out of charge. Which won't be too easy, courtesy of a 78kWh battery pack offering a WLTP-claimed range of 530km. That number is good enough to put some EVs a segment or two above in a state of self apprehension.
And even if you manage to deplete its battery after some over enthusiastic fun, plug it into a 150kW charger and you'll get 80% charge (from 10%) in just 27 minutes.

Even driving the C40 Recharge sensibly is a rewarding experience. It delivers a plush and stable ride, be it on the highway or the city, despite sitting on those huge 19-inch alloys. And once you get a hang of the one-pedal mode, which decelerates the vehicle linearly when you lift off the gas, it's over for the brake pedal in most scenarios, considering how useful this feature is. The operation can be tweaked on the basis of your speed and can be turned off entirely as well. Intuitive indeed.

Volvo's C40 Recharge indeed delivers on the true characteristics of what defines a Volvo car and additionally infuses some exciting spice to the mix. It even has a decent sized boot for a small family getaway, and of course ample performance and technology – all while keeping the animals and environment around it happy. You'll even have a rather unique-looking vehicle, given that the C40 Recharge has no immediate rivals in the country. So your search for a stylish, feature packed luxury EV ends with the Volvo C40 Recharge.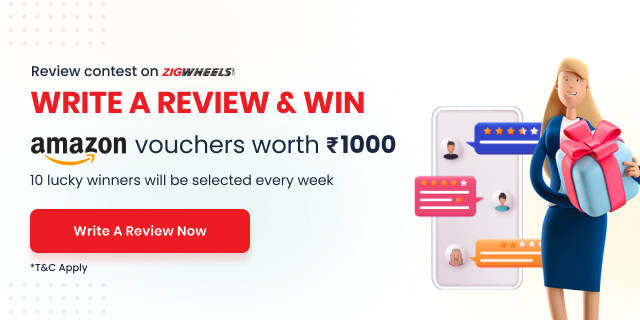 Cars Similar to C40 Recharge
See what our community has to say!
NEW
India's largest automotive community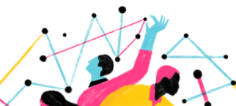 1 Other Things You Might Want To Do