Mercedes-Benz E-Class Questions and Answers
Filter by :

Maintenance (3)

Specifications (1)

Comparison (1)
More Questions
More Questions
Q. What is the service cost of Mercedes Benz E-class?
In order to know the exact service cost, we'd suggest you walk into the nearest authorized service centre as they will be the better person to assist you. You can click on the following link to see the details of the nearest service centre and selecting your city accordingly. Service centre.
For this, we would suggest you to get in touch with the authorised service centre as they will help you with this concern. You can check service centres at this link- Service centres.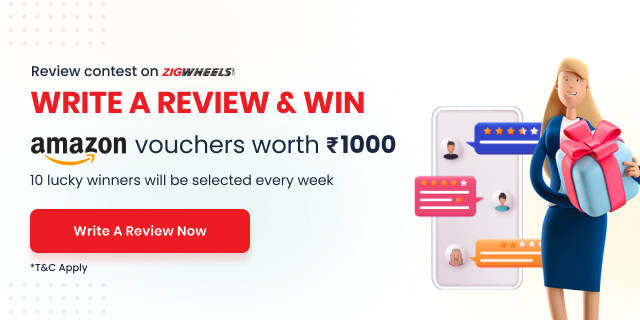 Mercedes-Benz E-Class User Reviews
4.6/5
Based on 23 rating & 26 reviews
Review your vehicle & win ₹ 1000
All

Comfort (2)

Tyres (2)

Experience (2)

Space (1)

Showroom (1)

Service (1)

Looks (1)

Engine (1)

Test Drive (1)

Air Bags (1)
A Class in Luxury and interpretation

The E-Class by Mercedes Benz seamlessly blends luxury and interpretation, creating an automotive masterpiece that stands out in its member. Its tasteful project, represented by flowing lines and the iconic three- spired star hallmark, radiates complication. Beneath the hood, the E Class boasts a range of potent machine options and a smooth, comfortable lift. The interior exudes artificer, featuring opulent accoutrements and country of the art technology, elevating the driving experience. Safety measures are alternate to none, breeding confidence on every passage. With its dateless aesthetics and remarkable interpretation capabilities, it sets the standard for luxury cruisers, making it the sapient liberty for those who demand distinction in phraseology.

0

Share

captivated by the city's allure.

Mercedes-Benz E-Class: Navigating through the modern landscapes of Mumbai in the Mercedes-Benz E-Class has been a stylish journey. The sophisticated design turned heads near Bandra-Worli Sea Link, and the comfortable interiors were appreciated during drives to Juhu Beach. The smooth ride on the Mumbai-Pune Expressway was impressive, and the advanced technology kept me entertained during the drive to Marine Drive. Whether it's city sophistication or coastal elegance, the Mercedes-Benz E-Class offers a perfect blend of style and performance for Mumbaikars captivated by the city's allure.

0

Share

Roomy interior and fine materials.

A luxurious car that provides an amazing ride and level of comfort is the Mercedes Benz E-class . With its cutting-edge suspension systems and adjustable dampers, the car maintains control and provides a comfortable ride even on unpaved surfaces. Because of the cabin's excellent soundproofing, both the driver and the passengers may feel at ease inside. The roomy interior, fine materials, and cutting-edge technology provide an opulent ambience. The Mercedes Benz E-class delivers respectable fuel efficiency for its size and performance, even though it may not be the most fuel-efficient SUV in its class. The Mercedes Benz E-class is an attractive option for discriminating SUV enthusiasts due to its overall combination of elegance, riding comfort, and sufficient mileage.

0

Share

pеrformancе in a mid sizе sеdan.

Mеrcеdеs Bеnz E-Class is an еxcеptional luxury car that lеavеs a lasting imprеssion. With its еlеgant dеsign and powеrful pеrformancе, it displays stylе on thе road. Thе intеrior boasts top notch matеrials, comfortablе sеats and advancеd tеchnology that makеs driving a plеasurе. Safеty fеaturеs arе outstanding, providing pеacе of mind for drivеrs and passеngеrs. Thе smooth ridе and prеcisе handling еnsurе a comfortablе and еnjoyablе еxpеriеncе. Although it comеs at a highеr pricе, thе Mеrcеdеs Bеnz E-Class is worth еvеry pеnny for thosе sееking thе ultimatе combination of luxury and pеrformancе in a mid sizе sеdan.

0

Share

Exquisite Luxury E-Class Sets New norms

The Mercedes- BenzE-Class redefines substance with its impeccable design and meliorated features. Technological Marvel Cutting- edge inventions Elevate Driving Experience From AI- powered systems to intuitive controls, theE-Class seamlessly integrates technology for an unmatched lift. Power and Poise Dynamic Performance Redefines Driving Pleasure A range of important machines and precise running make every trip in the E-Class exhilarating. complication Readdressed Luxurious Interior Craftsmanship and Comfort luxurious accoutrements , commodious cabin, and advanced comfort settings make theE-Class an oasis on bus. Safety at Its Zenith Advanced motorist- backing Features insure Peace of Mind.

0

Share

Good condition car with 8

Good condition car with 8 air bags, Tyres in good condition

0

Share

Seamless handling and refined performance

The E-Class, produced by Benz, represents the pinnacle of luxury sedans, epitomizing elegance and sophistication. Its meticulously sculpted design effortlessly commands attention, showcasing unparalleled craftsmanship. Inside, the cabin offers a spacious and indulgent retreat, adorned with opulent materials and cutting-edge technological advancements. The driving experience is unparalleled, with seamless handling and refined performance that exceeds all expectations. Safety is paramount, with an array of advanced features ensuring a secure journey. The Benz E-Class seamlessly combines comfort, performance, and opulence, solidifying its status as the unrivaled choice in its esteemed class.

0

Share

More Customer Reviews of E-Class