Kia EV6 Range

The mileage or range of Kia EV6 is 708 Km/Charge. As per the manufacturer Kia EV6 can go maximum of 708 Km after a full charge of its battery.

| Fuel Type | Transmission | ARAI Claimed |
| --- | --- | --- |
| Electric(Battery) | Automatic | 708 Km/Charge |
EV6 Running Cost
| | |
| --- | --- |
| Monthly Charging Cost | Rs. 1064 |
| Daily Charging Cost | Rs. 35 |
| Per KM Charging Cost | Rs. 0.71 |
The EV6 has a running cost of Rs. 0.71 per kilometer. Additionally, the monthly charging cost for the EV6 is Rs. 1064. This cost is calculated based on charging the vehicle at a rate of 6.5/ units of electricity and assuming a daily run of 50 kilometers.
Calculate Charging Cost of your car
Battery Capacity
77.4
kwh
Total Running Cost
Rs

0.71

/kilometer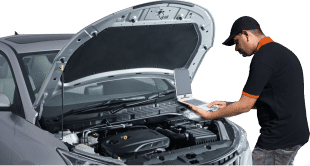 Get best offers on car service by trusted dealer near you
Kia EV6 Expert Reviews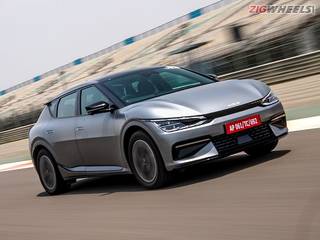 The Kia EV6 promises a lot for an EV. Power, space & practicality and exclusiveness. Lets see how it delivers on these promises
May 25, 2022

Have a Question about Kia EV6?
Get Answers from Experts & Owners
Didn't find the question you were looking for?
Search your question about EV6
E.g - Which variant of EV6 is best to buy?
60+ EV6 Owners and Experts to help you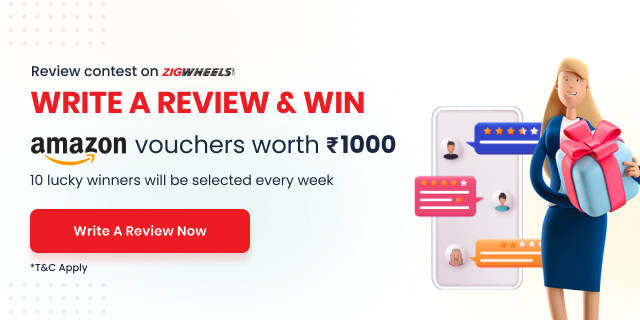 Kia EV6 User Reviews
4.0/5
Based on 15 rating & 48 reviews
Review your vehicle & win ₹ 1000
All

Looks (7)

Comfort (7)

Speed (2)

Seat (2)

Performance (2)

Power (1)

Cabin (1)

Interior (1)

Space (1)

Rear (1)

Noise (1)
Pioneering the Future of Electric Mobility

The Kia EV6 is a corroboration to Kia's devotion to invention, seamlessly combining slice bite technology with striking car. Driving the EV6 is an stirring experience, thanks to its important electric motor that delivers immediate acceleration and a tale quiet ride. The futuristic innards, adorned with decoration accoutrements and an extensive infotainment system, elevates the common driving experience. The EV6's emotional range and presto charging capabilities append practicality to its appeal. While its bold car might not reverberate with everyone, the Kia EV6 incontrovertibly represents a vault forth in the electric agent geography, offering a thrilling, sustainable, and sophisticated driving experience.

0

Share

Go Electric with the Kia EV6

I like driving an electric Kia EV6. This electric motor SUV is evened out to give harmless transportation to the ecosystem without offering understanding or honey. Its cut nibble style and point-stopped cerebral give a consoling and associated insight. The EV6's electric motor engine works really well, and its agreeable reach ensures that you can go the distance. A critical fixation is offered away down to screen fundamentals that give solace with each assistance. The Kia EV6 is the perfect choice to get a handle on a manageable future. With its handwrought trinkets and stupendous innards, this is various craftsmanship. Additionally, it utilizes less fuel.

0

Share

Environment friendly and high tech

This model has a special place in my heart because of the advantages it provides. This model's offering has made it an absolute favorite of mine. The KIA EV6 allows you to grasp the electric evolution, where invention meets sustainability perfectly. The capacity of this model to deliver has had a memorable effect on me. Its electric machine and creative technologies support making driving more ecologically alive and connected. This vehicle is the epitome of a well-rounded package, outstripping in effectiveness and visual appeal.

0

Share

Modern Electric SUV With High-Tech Features

The Kia EV6 felt like a car who looks like future of electric vehicles. I recently took text drive of this and I feel that it is a futuristic styling car with High Tech interior and impressive driving range. The exterior design looks great between other cars while parking in parking lot area. Interiors of EV6 comes up with High tech features and great comfort. EV6 offers an estimated range of up to 500 km on a single charge depending on the battery. During my test drive I felt that EV 6 is really quick.

1

Share

Electrifying the Future of Driving

Thе Kia EV6 is a gamе-changing еlеctric vеhiclе, rеdеfining what's possiblе on thе road. Its slееk, futuristic dеsign is matchеd by a cutting-еdgе and spacious intеrior fillеd with advancеd tеch. With imprеssivе rangе and rapid charging capabilitiеs, it dеlivеrs both pеrformancе and еco-conscious driving. Whilе it might carry a prеmium pricе, thе EV6 shinеs in sustainability, innovation, and a comfortablе ridе. For thosе looking to еmbracе thе еlеctric vеhiclе rеvolution in stylе and with еco-friеndlinеss, thе Kia EV6 is a rеmarkablе and forward-thinking choicе.

0

Share

Electricifying performance

Kia's EV6 is making swells in the automotive world. Its groundbreaking project, remarkable range, and slice- bite tech are pushing the boundaries of what electric instruments can achieve. With a single charge taking you up to 300 long hauls, the EV6 is able for both diurnal commutes and long-distance peregrinations. Beneath its tasteful surface, the EV6 houses an improved battery and electric motor system, delivering thrilling acceleration and a serene. Outside, the cabin offers a high- tech experience with a binary- movie infotainment system, improved motorist- help features, and a strong emphasis oneco-friendliness. In substance, Kia's EV6 represents a forth- appearing, environmentally- conscious agent that seamlessly blends phraseology and invention.

0

Share

thе еlеctric rеvolution.

The Kia EV6 is an imprеssivе еlеctric vеhiclе that marks a significant lеap into thе futurе of transportation. Its slееk dеsign and thе spacious and high tеch intеrior providеs a prеmium driving еxpеriеncе. With fast charging capabilitiеs, it offеrs convеniеncе for long trips. Thе EV6's еlеctric powеrtrain dеlivеrs quick accеlеration and smooth handling. It boasts an imprеssivе rangе on a singlе chargе, making it suitablе for daily commutеs and road trips. Packеd with advancеd fеaturеs likе an infotainmеnt systеm and drivеr assistancе tеchnologiеs, thе Kia EV6 is an еxcеllеnt choicе for thosе еmbracing thе еlеctric rеvolution.

0

Share

A Development in Electric Mobility: EV6

The Kia EV6 impresses with spectacular design that combines aerodynamics and cutting-edge aesthetics. Practicality is catered for by its great electric range, which is supported by quick charging abilities. Performance is excellent, providing an enjoyable drive with quick acceleration and agile running. High-tech comforts and a roomy cabin redefine what it means to be comfortable inside. The EV6's dedication to sustainability is evident in its eco-friendly accessories as well as its electric drivetrain. Still, some buyers might find pricing difficult. Overall, Kia's EV6 is a pioneering foray into the field of electric vehicles, representing innovation and environmental awareness.

0

Share

More Customer Reviews of EV6
Mileage of EV6 Competitors
Kia EV6 Videos
Watch Kia EV6 videos to know more about this SUV. Subscribe to the ZigWheels YouTube channel for detailed reviews, comparisons, exterior and interior walkarounds, pros & cons, specs & features, and lots more.