Featured Reviews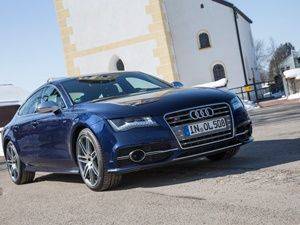 Audi S7 Sportback : First Drive
by
Adil Jal Darukhanawala
on
16 May 2013

Rating

9 OUT OF 10
On the outskirts of Munich, Germany, we got our hands on the stunning new(ish) S7 - a sportier version of the original A7 Sportback that had bowled...
Find Reviews
Top Rated Car

Coming Soon
Ford EcoSport, Mercedes Benz , KTM Duke, Mahindra Verito BMW 1200


It's been a year since the 2012 Volkswagen Polo 1.4 TSI R Cup Car was introduced for the Volkswagen Polo Cup Series in India. We take this...

It might have the looks of an absolute killer, but inside that carnivore's body lives the soul of an absolutely loving pet. So we get up-close...

Over the years Mahindra's Scorpio has gone on to dominate the mass market SUV segment in the country while also proving its mettle over the most...

While oil burners may have their advantages, gasoline engines will never lose their charm among the purists and when a brilliant petrol powerplant is...

Heavy traffic can be a terrible situation to drive in and is the most common cause for high blood pressures and failing tempers. Could the Nissan...

Finally out in the real world for a drive with Honda's Amaze and style, space, dynamics and the best fuel efficiency in the business are there...

By: Amit Deshpande on Renault Scala ,on 21 Nov 2012
Rating: 4.67 out of 5

By: pranay on Renault Scala ,on 06 Nov 2012
Rating: 4.67 out of 5

By: Ramkumar on Renault Scala ,on 06 Nov 2012
Rating: 4.67 out of 5

LONG TERM REVIEWS

Driven 1 month


Driven 2 months


Driven 3 months


COMPARISONS



Mahindra QUANTO C8 Vs Renault Duster 110PS RxZ (D) Vs Maruti Suzuki Ertiga Vxi ABS



Maruti Suzuki Alto 800 LXi Vs Chevrolet Spark LT Vs Hyundai New EON Magna (O)



Hyundai Elantra SX AT (D) Vs Renault Fluence 2.0 AT E4(P) Vs Chevrolet Cruze LTZ AT