Sell your car where the Buyers are!
Choose the best package for your car listing
---

15 Lakh + Used car searches every month*

25,473 Cars listed with ZigWheels.com
---

ZigWheels provided me with verified and genuine buyers. I was able to sell my car with complete ease and it also saved a lot of time and energy. - Rakhi Sharma, Mumbai

PremiumUntil sold
---
₹ 499
Featured on top of search results
Listing of your car until get sold
Instant Email alerts
Instant SMS alerts
Telephonic Support
Mail based Support
Get Maximum Enquiries
FREE30 days validity
---
₹ 0
Normal Search Listing
Listing of your car for 30 days
Maximum 3 Email alerts
Maximum 3 SMS alerts
No Telephonic Support
No Mail based Support
Get Limited Enquiries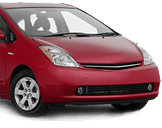 ---
ARE YOU A DEALER?
Check our dealer plans and start uploading your listing
---