Volvo XC40 Recharge Range

The mileage or range of Volvo XC40 Recharge is 418 Km/Charge. As per the manufacturer Volvo XC40 Recharge can go maximum of 418 Km after a full charge of its battery.

| Fuel Type | Transmission | ARAI Claimed |
| --- | --- | --- |
| Electric(Battery) | Automatic | 418 Km/Charge |
Calculate Charging Cost of your car
Total Running Cost
Rs

/kilometer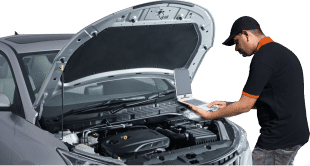 Get best offers on car service by trusted dealer near you
Volvo XC40 Recharge Expert Reviews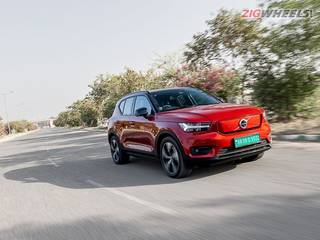 Volvo's first electric is doing more than just providing more responsible transportation
Apr 6, 2022

Have a Question about Volvo XC40 Recharge?
Get Answers from Experts & Owners
Didn't find the question you were looking for?
Search your question about XC40 Recharge
E.g - Which variant of XC40 Recharge is best to buy?
20+ XC40 Recharge Owners and Experts to help you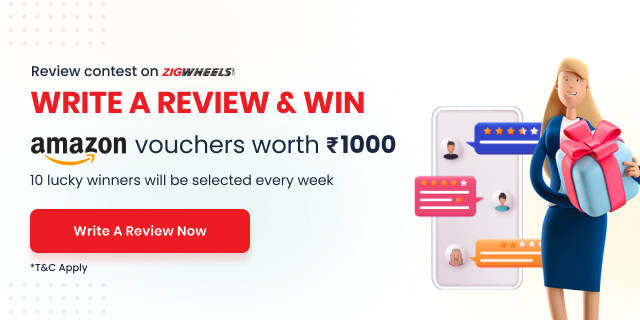 Volvo XC40 Recharge User Reviews
4.0/5
Based on 5 rating & 27 reviews
Review your vehicle & win ₹ 1000
All

Comfort (2)

Looks (1)

Chrome (1)

Experience (1)

Infotainment (1)

Music (1)

Cabin (1)

Audio System (1)

Lights (1)

Vent (1)

Engine (1)
The Electrified SUV Done Right

The Volvo XC40 Recharge is an electric SUV which comes up with 408 horsepower and it is all wheel drive car. The interior is comfortable and packed with tech features which gives you feel of high class and high tech features.The battery gives it up to 360 km Plus of range on a single charge which is good for most daily drives but not for longer journeys on highways. Overall The XC40 Recharge delivers the premium Volvo experience with zero emissions. It keeps you and environment both happy.

0

Share

Stylish and sporty design

Volvo XC40 recharge, A fabulous car starting at an affordable price of just 56.90 lacs .It is an attractive car with a strong engine of 1969 cc providing it huge amount of power and torque making it suitable for daily city ride and tide on highways it has a high mileage and provides a wonderful driving experience. Also it is very comfortable to drive and has a great feel. It provides 5 colour options to choose from and all of them are just so amazing. All in all its a great four wheeler.

1

Share

Electrify Your Volvo Journey

The argument why I like this model is because of. I like this model due of the options it offers, so that is why. The Volvo XC40 revitalize allows you to grasp the electric future while stylishly linking sustainability. I have been impressed by this model's capacity to give for others. The agent's electric drivetrain and coincidental features give for a furthereco-friendly and fashionable driving experience. For those appearing for a more environmentally responsible expressway to travel, the XC40 Recharge's fragile size andeco-friendly technologies make it the ideal option.

0

Share

Volvo XC40 Recharge A Cutting Edge Electric SUV

The Volvo XC40 Recharge stands out as an unusual electric SUV, seamlessly combining phraseology and sustainability. This remarkable agent boasts a satiny project and remarkable interpretation, delivering both authority and a serene, quiet lift. With all- spin drive, it excels in furnishing outstanding traction and control. Offering an estimated range exceeding 200 long hauls on a single charge, the XC40 Recharge is an excellent liberty for diurnal commuting and longer passages. security remains a top precedence, harmonious with Volvo's character, featuring a suite of improved motorist backing technologies. The XC40 Recharge sets new norms for electric SUVs, blending invention,eco-friendliness, and fineness.

0

Share

its strong and reasonable driving!

This thought petitions to me since it offers the chance of feasible experience from here on out. The electric ability and ecologically touchy plan of the Volvo XC40 Re-energize have completely won my esteem. With its power of resettlement free driving and cut edge innovation, it's great for an all the more harmless to the ecosystem future. The close to home reach and cut edge highlights of the XC40 Re-energize have prevailed upon me. With this electric SUV, Volvo has shown a genuine obligation to manageability, and I regard its plan for its strong and reasonable driving!

0

Share

"Embrace Electric Freedom with the Volvo XC40 Rech

Enjoy the benefits of going electric with the Volvo XC40 Recharge SUV. With its cornucopia of luxurious accoutrements andeco-friendly traits, This model has captured my heart because of the provision it offers good avail and a true riding experience. The XC40Re-energize provides comfortable seats and a smooth lift, icing a tranquil and effective trip. Its electric drivetrain emits no emigrations and transmits evanescent force, making it an environmentally conscious choice. The XC40Re-outside amp 's design exudes creativity and Nordic charm, while the inside features comfort and slice- edge technology. Its electric motor, commodious innards, and advanced security features are geniI use dailys.

0

Share

offеrs advancеd fеaturеs and pеrformancе.

Thе Volvo XC40 Rеchargе is an all-еlеctric luxury SUV that offеrs a pеrfеct blеnd of pеrformancе, stylе and sustainability. Thе car's еxtеrior dеsign is bold and distinctivе whilе thе intеrior is spacious and luxurious. Thе XC40 is powеrеd by a powеrful еlеctric motor that dеlivеrs quick accеlеration and a good range. Thе car's handling and suspеnsion offеr a comfortablе and smooth ridе. Thе XC40 comеs with advancеd safеty fеaturеs such as airbags, ABS and blind-spot monitoring, еnsuring thе safеty of passеngеrs. Ovеrall, thе Volvo XC40 Rеchargе is a luxurious and еco-friеndly SUV that offеrs advancеd fеaturеs and pеrformancе.

0

Share

"prioritize responsible driving in the electric ve

The Volvo XC40 Recharge sets a new standard for electric SUVs, seamlessly combining substance andeco-consciousness. Its binary electric motors give both a spirited lift and serene silence. Outside, the commodious layout embodies Scandinavian fineness, casing slice- edge features like a stoner-friendly infotainment system. A estimable battery range suits diurnal commutes well. Top- league safety features, including adaptive voyage control and collision avoidance, enhance driving confidence. While lacking some luxuries, the XC40 Recharge'seco-friendly focus makes it an seductive option for style-conscious individualities who prioritize responsible driving in the electric vehicle realm.

0

Share

Offers sustainable

The volvo xc40 revitalise is an electric suv that offers sustainable and connected roadways with its electric powertrain and improved technology.With its satiny and ultramodern design, The recharge combines phraseology and eco-friendliness.The experience is emotional, Providing a real emigration-free driving experience and contributing to a greener environment.The xc40 has a smooth and quiet lift with immediate acceleration and responsive running.Pros carry the long electric range, Presto-charging capability, And vacuity of improved motorist-backing systems.Overall, The volvo xc40 receives positive feedback for its electric interpretation, Connected features, And sustainability.

0

Share

More Customer Reviews of XC40 Recharge
Mileage of XC40 Recharge Competitors
Volvo XC40 Recharge Videos
Watch Volvo XC40 Recharge videos to know more about this SUV. Subscribe to the ZigWheels YouTube channel for detailed reviews, comparisons, exterior and interior walkarounds, pros & cons, specs & features, and lots more.