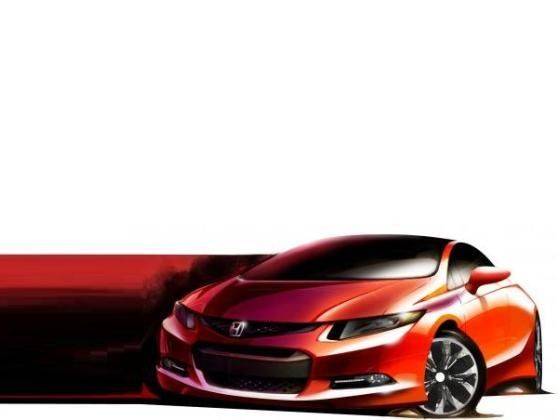 Honda has released a preview sketch of its upcoming Civic concept, which incidentally will be showcased at the 2011 Detroit Auto Show (NAIAS). According to Honda, the ninth generation Civic is scheduled to go into production in late 2011 and will make its debut on American shores in 2012.
Though the concept preview is that of a two-door hatch, a sedan version is also on the cards. The design is a definite move towards the global look of the Civic with the typical Honda styling at the front, however there is an aggressive flair to the entire design treatment that gives the car a rather sporty stance.
No doubt, the car looks great and as much as we would have liked to know, Honda has been quiet on the engine front. Nothing has been said about the proposed powerplants for the Civic, however we are keeping our fingers crossed for a nice powerful unit.
As far as the Indian market is considered, we can expect the ninth generation Civic to make its market entry about six months after its American debut in 2012.