Volvo XC60 R-Design review
---
A new engine and gearbox make the XC60 a refreshing SUV alternative to the BMW X3 and Audi Q5, especially in this R-Design trim. Read on to find out why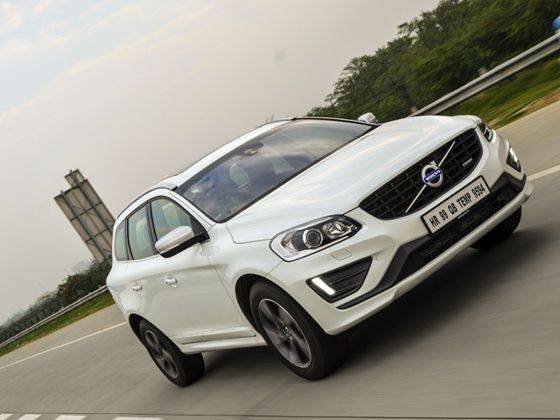 Get latest updates on
the automobile community
Volvo has found its mojo, not just globally but in India too with the XC90, the SUV that places the Swedish carmaker back on the map, but the new generation XC90 is still a few months away from our shores. There is however a precursor to the XC90 and that is the Drive-E engine family that Volvo introduced into its cars last year. The XC60 you seen in these pictures sports that very engine and with it, also gets a new eight speed automatic transmission. Do these updates work and is there more to the R-Design variant than the shiny bits that draw your attention?

Design
There certainly is, but let's focus on the smart SUV that the XC60 R-Design is first. The XC60 with the R-Design pack gets a few embellishments that uplift the SUV's appeal that are bound to attract the image conscious SUV buyer. There are precisely four exterior features –smart 18 inch five spoke diamond cut alloys, a matte black grille with gloss black horizontal stripes that have the R-Design logo nestled in, a fantastic set of dual chrome tailpipes split between a dark grey diffuser and silver painted ORVMs, that don't quite stand out on this white car but look fantastic with the red or blue paint job. In my opinion, it is the best styled medium sized SUV around the Rs 50 lakh mark with this R-Design pack.
Rating_4.0_rating

Interior
Hop into the XC60 R-Design and you are welcomed by arguably the best set of seats, both front and rear for a car of this class. The black leather seats have the right amount of cushioning and contouring to keep you in luxurious comfort for long drives. Back, thigh, side bolstering, all top notch in these R-Design seats. The electrically adjustable front seats especially have fantastic side bolstering to keep you in place when you are in the mood for some enthusiastic driving.

The interior is all black and shades of grey to keep with the theme. There are silver inserts to blend in well with the sporty nature of the cabin too. Now the TFT instrument cluster display that changes themes (Elegance, Eco and Performance) also changes the colour of the screen on the centre console to match it.
Rating_4.0_rating

Features and Equipment
This R-Design XC60 is the top of the line trim and gets all the equipment you will need to justify its price tag. There's paddle shifters, a top quality Harman Kardon surround sound system, satellite navigation, heated front seats that are electrically adjustable and with memory function, sunroof, rear parking camera, front and rear parking sensors, and an air quality control system over the base variant.
There is enough safety and comfort kit to list here that will run into pages so we'll let you run through the brochure later. You will not miss a feature besides entertainment screens in the rear.
Rating_4.5_rating

Engine and Performance
A major upgrade over the outgoing 2.0-litre engine is the new Drive-E 2.0-litre mill. Volvo has developed this new engine to fit into all its cars and eventually, it will be the only engine in different states of tune and setups to power Volvo cars. So there will be a turbocharged engine, a twin turbocharged engine, a turbocharged and a supercharged engine, a hybrid engine and all other combinations you can think of. One thing will be constant, four 496cc cylinders. Volvo then has a lot banking on this engine. This XC60 develops 183.5PS of power and 400Nm of torque, about 18PS more than the outgoing engine but the same amount of torque.

The new engine comes mated to a new 8-speed automatic gearbox that makes the car a lot better to drive than before. Although we haven't driven the D5 (5-cylinder 2.4-litre 215PS diesel) facts on paper suggest this car is faster by 0.2 seconds to the 100kmph mark, which indicates quicker shifts than before. The gearbox though is programmed to eke out the best efficiency possible so the next cog is selected around 1500rpm. Drive the car a bit more enthusiastically and the shifts come a shade above 2000rpm. It is when you step on the gas hard that the gearshifts are noticeable around redline when it's a bit indecisive to shift up or hold the gear. It's best suited to drive the XC60 progressively and not with a heavy foot to keep things smooth.
The engine note however, for a four cylinder diesel, is a pleasant surprise. It sounds perfectly natural rumbling and eager to please higher up the rev band, unlike any diesel engine of this capacity I have ever heard before. Volvo only offers the XC60 with this engine as a front wheel drive. It's a pity as the AWD would have been a perfect match for the BMW X3.
Rating_4.0_rating

Ride and ease of driving
You are seated well up with a commanding position of the road, a short-ish dashboard and Volvo's City safety tech to bank on to keep the car away from nicks at low speeds. Ground clearance at 230mm is class leading, the steering is light and weighs up well with speed so it's quite an easy car to drive… until a dollop of torque steer kicks in. Yes there is plenty of it during hard acceleration runs, with all the 400Nm sent to the front wheels so as suggested earlier, the XC60 is best driven unhurried.
The R-Design XC60 gets stiffer springs and firmer anti roll bars for enthusiastic handling but that does rob the SUV of its supple ride. It's good and reassuring at high speed through undulations but low speed ride takes a beating. This isn't the right setting for Indian road conditions which sadly won't change as Volvos come in as CBUs. While you lose out on quality ride, you do gain a lot on the handling front.
Rating_3.5_rating

Handling and braking
In addition to the stiffer springs and anti roll bars, the XC60 R-Design also gets a stiffer chassis compared to the stock XC60. We'd have to drive the two back to back to notice the difference but this car for a front wheel drive 1.85 tonne SUV does handle well. Sure it's not on par with the agile BMW X3 but it holds its line through corners. The grip from a fantastic set of Pirelli PZero Rosso tyres gives the XC60 its handling edge and there is absolutely no tyre noise too while doing high speeds on the highway. Strong brake discs all round complement the sticky rubber to give you enough and more stopping power.
Rating_4.0_rating

Price and fuel efficiency
The XC60 is a CBU so we don't get ARAI figures but a combined EU figure rates it at 23.8kmpl. Under normal driving conditions, we received about 12kmpl here which is respectable for a SUV of this engine capacity and size. The XC60 R-Design is priced at Rs 52 lakh ex-showroom Delhi. If you don't need an AWD SUV, the XC60 is good value for the kit it offers in this trim.
Rating_4.0_rating

Verdict
Volvo finally has a good engine and gearbox to go with the smart styling of the XC60. In its R-Design trim, the XC60 is a more involving drive and comes with a long list of pampering and safety equipment too. So should you go for it? If you don't need all-wheel drive, which for a road biased SUV is not a top priority, the FWD XC60 will impress you with its breadth of abilities. Volvos are still rare cars in India so the attention you get with this SUV is welcome too.
Rating_4.0_rating
Volvo XC60 Video Review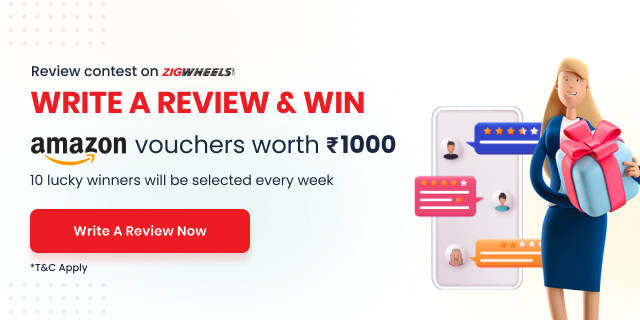 See what our community has to say!
NEW
India's largest automotive community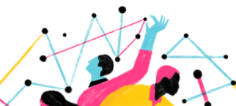 2 Other Things You Might Want To Do