Volvo S60: First Drive Review
---
The S60 may be the last pick when it comes time to test drive cars, but this Swede has all the potential to spring a surprise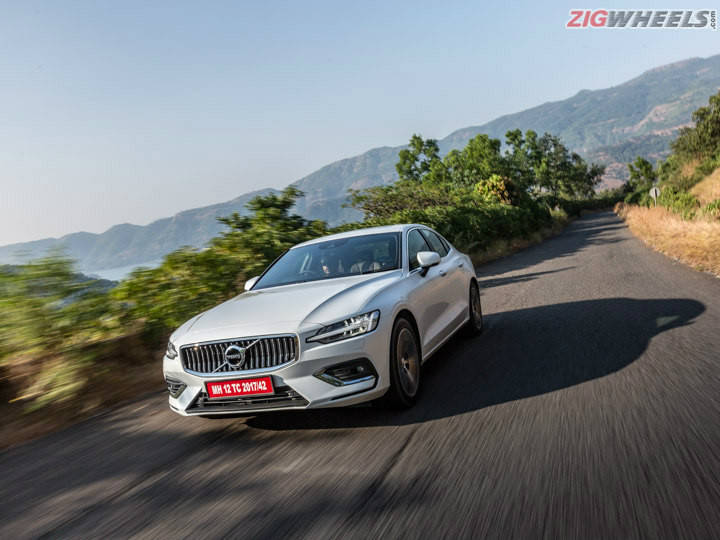 Get latest updates on
the automobile community
With the Volvo S60 there's always a bit of a question mark when it comes to its identity. Yes, Volvos can brag about safety but it's hardly an exclusive trait for this money. It's easy to assume that the Swede will be upstaged by its Euro cousins and it will probably be the last car you've shortlisted, but make sure you don't skip it, 'cause it certainly has the power to surprise.
Arguably more distinctive?

The S60 is really a stunner to look at. It's wide and low slung and looks a lot like the S90, though we'd say that the proportions are better here. Volvo's new designs are quite striking, the S90 V90 and XC60 have really brought an edgy yet likeable character that was previously missing to the Swedish marque. The S60 is quite the 'mini me' of it's larger sibling, in pictures and maybe even on screen, but in the flesh the proportions feel a lot tighter than the super long and stretched out flagship S90.

It turned a lot of heads on our drive and that was in this pearl white. It would be even more eye catching in the red or the steel blue it's also available in. Volvo's lower sales numbers means that it's an unfamiliar marque and this in itself guarantees a few more head turns. So in this sense it's certainly more distinctive than its rivals, no? Signature Thor's hammer DRL headlamps up front and a new striking 'E'/'3' (depending which side you look at) tail light DRLs ensure that even when it's dark, the S60 still has the power to stand out.

In terms of presence it's similar in size to it's rivals, the 3-series and the A4, and rides on a longer wheelbase than the two as well.
Dimensions
Length: 4761mm, Width: 1850mm, Height: 1431mm
Wheelbase: 2872mm, Weight: 1700kgs
Practical and loaded interiors

While Volvo's strategy doesn't include a number of different variants and price points it does load up their cars with features. There're 14 speakers of Harman Kardon audio and a snappy, portrait orientated, touchscreen with a simple interface that's easy to use once you spend some time with it. And though it's completely touch-based with only a home physical button, making simple changes like changing the AC temp even while on the move is easy and intuitive. There's 4 zones of climate control and 4 vents for rear passengers as well. There's also wireless charging that accepts most sizes of phones, even the MAX versions. And there's also keyless entry on all four doors. There's lots in the features list, with nothing missing that could be considered essential.

So Volvo takes a very practical approach when it comes to pampering you. Packing in things that you will grow to appreciate more and more as you drive the car on a daily basis. Just don't go looking for flashy features like gesture control and ambient lighting that you can impress your friends with, though.

In the rear, the seats are low and relaxed and there's even good legroom, as well but the low seat base means under thigh support isn't the best. The high window line and large front seats also meant that you do feel a little cocooned in the rear. And while the cabin has ample width and even a cleverly hidden middle headrest, the wide transmission tunnel keeps it a strict 4-seater for adults.
Safety is a promise. Driver assistance, an experience

No deaths or serious injuries in a Volvo from 2020 onwards - that's Volvo's promise for your future. And so there are no corners cut with the safety package either. The safety systems are active and passive and radar and camera based, and even rely on map data and data from the drive motes to tailor the experience for you. City safety has the ability to identify pedestrians, cyclists and even small animals and will help avoid hitting them by assisting steering inputs or even applying emergency braking to avoid an incident.
Personally, one of the most fun bits when driving a new Volvo is experiencing its safety/driver assistance systems. They have really become seamless and still feel like a glimpse into the future of mobility. The S60 was no different and the pilot and adaptive cruise worked seamlessly even in our challenging conditions. Once you learn to trust it and understand it's limitations it can be very interesting, a lot of fun and can be used on a day to day basis.

You can even use pilot assist in the city in moving traffic to latch on to a car in front of you and the S60 then takes care of your throttle and brake inputs, slowing down or accelerating to match the car in front of you. Even stopping for pedestrians, stop signals and speeding up again when the car in front starts to move again. It does leave a little too large a gap that will eventually see a two wheeler jump ahead of you but the system then cuts off. Or even latches onto the scooter. So despite the chaos on our streets it's still usable.
It also combines other available info to make the experience smoother. For example if the car is set to Eco drive mode, it can use map data and try to save more fuel depending upon what situations (hills, slopes, roadblocks) it foresees. Or if you switch to Dynamic drive mode, it can match the speed changes of the vehicle you're following more aggressively.

Even driving in the night was a delight, watching the fantastic LED headlamps with their Active Bending beam weaving their magic. They avoid blinding traffic in front by bending away the left and right high beams. These swiveling high beams even highlight upcoming road signs, pedestrians and even the odd stray dog to alert you that you're approaching a potential hazard.

So the S60 doesn't really have to wow you with it's performance because it has a number of tricks and interesting experiences up it's sleeve to keep the driving and even the whole ownership experience very involving. And you more often than not find yourself cruising down the highway, maybe you have Dancing Queen playing on your stereo and you have a nice smile plastered on your face.
Active Safety Systems
Adaptive Cruise Control
Pilot Assist
Collision Mitigation Support
Lane Keeping Aid
Reversing camera
Park Assist Front And Rear
Hill Start Assist
Rain Sensor
Intelligent Driver Information System
Active High Beam
Passive Safety Systems
6 Airbags
Impact absorbing front seats
Seat Belt Pretensioners (all seats)
Isofix
Emergency Brake Assist
ABS, EBD, Traction Control
It's actually nice to drive

Only 4 cylinders, only 2-litres turbo-petrol and hybrids and from 2025 onwards, 50% of Volvo's global portfolio will be electric. No big engines and no diesel power. This is the future of Volvo. Still, 190PS and 300Nm is par for the course in the segment and the S60's powerplant is nice and responsive too. So just prod on the throttle and it moves forward with urgency. At 8.86s to 100kmph from the standstill it doesn't really jump off the line but it's not slow either.

It's paired with an 8-speed gearbox from Aisin and while it isn't quite as snappy as the 8-speed we've seen from ZF it's arguably smoother in the city. You get three drive modes: eco, comfort and dynamic. And there's not too much to explain here: eco dulls things down for economy, comfort keeps everything smooth, and dynamic sharpens up gearshifts, throttle and steering. What you don't get is paddle shifts and to be honest I never really felt the need for them. More often than not the S60 is delightful just cruising along, letting the gearbox do it's work.
Ride is wonderfully tuned for Indian conditions and big bumps, potholes are taken without any complaint and the chassis settles down quickly too. Even little bumps are very nicely damped. And just because it's comfortable that doesn't mean you couldn't push it, because it can be sporty too.

When pushed it corners nice and flat, and there's very little body roll. There's also a lot of grip and despite this being a front wheel driven car you don't really feel it ever coming close to understeering, even when you go quite quickly through a corner. The only real complaint we have with it is that the steering rack is on the slow side and completely lacks feedback. Give it a nice sharp steering rack and things could get quite exciting. So the Polestar variant, should it follow at a later date, with 415PS from it's plug-in hybrid motor could be something worth looking forward to.
Engine Spec
Engine: 2.0-litre Turbo Petrol T4
Power: 190PS
Torque: 300Nm
Gearbox: 8 - Speed Automatic
Performance
Acceleration
0-100kmph: 8.86s
Quarter Mile: 16.40s@139kmph
Kickdown: 5.35s
Braking
100-0kmph - 37.47m
80-0kmph - 23.77m
Not Perfect?

Material quality and interior design are not as good as the 3-Series and what we expect to see in the new A4 (coming soon). Yes, there's soft touch materials all around but things like ambient lighting, gesture control and a more classy interior design like the C-Class, for example, may appeal better to some. The low seat height and seat back angle in the rear could be a bit of a problem for the elderly. Also if you must have diesel power then you will have to look elsewhere.
Pricing

We don't have prices for it yet but bookings should start around Jan., with deliveries starting by March. Volvo's past strategy has seen it price it's initial CBU batch at a super competitive introductory price. A competition-undercutting Rs 45 lakh has the potential to set the segment afire.
Verdict

Volvo chooses to walk it's own path with the S60 too and it's a path we like very much. Its luxury, performance and technology quotient aren't dialled to make people sit up and go wow. Instead it packs everything you'd need in the most thoughtful and caring manner possible. It may not be a sporty fast beast or a cushy cuddly statement car, and if you're looking for diesel power you'll have to look elsewhere. But boring - heck no! It's NICE and that's completely a compliment. A combination of style, comfort and features that gives luxury sedan buyers an admirable option - a sensible, classy one at that.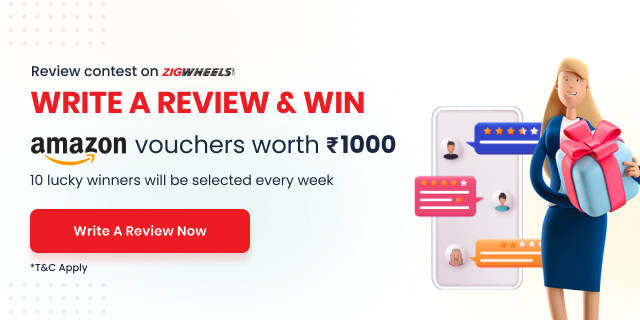 See what our community has to say!
NEW
India's largest automotive community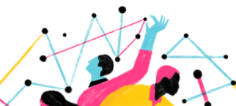 2 Other Things You Might Want To Do