Range Rover Sport SVR First Drive Review
Jun 20, 2016
Views : 19981
---
Does plonking a 500PS V8 in the Range Rover Sport make it one of the best cars in the world? Read on to find out.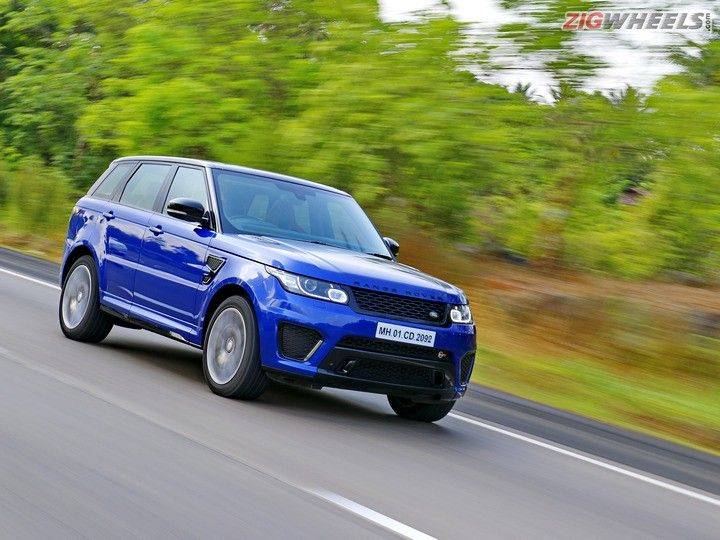 I love big SUVs. I love the fact that the mere presence of one makes most of the puny auto rickshaw drivers move out of the way without much of a fuss. And I love V8s. Not because of the fact that they give you a ton of power but mostly because of the fact that they sound superb in their own right if you pop on a sporty exhaust system. So a V8-powered SUV would be an ideal daily driver for me if I owned an oil field or two. Now, the Range Rover Sport is the king of the luxury SUV segment in India today if you have about Rs 1.5 crore to spend, and most of them are sold with a diesel engine. But JLR has a special team of slightly loony engineers that have decided to take a 500PS V8 motor and plonk it into the Range Rover Sport. And the result is what you see here. The absolutely epic Range Rover Sport SVR.

So since this car is all about the engine let us talk about that first. If there was ever a car that took the laws of physics and threw it straight out the window, this would possibly be it. At 2600kg, the Range Rover Sport SVR is far from a lightweight sports car but that doesn't stop it from doing a 0-100kmph sprint in a staggering 4.7 seconds. And it goes on accelerating on all to way to a restricted top speed of 250kmph. Wrap your mind around these figures for a bit. The Range Rover is as big and as luxurious as most hotel rooms and it can still manage those speeds. We wonder if the engine runs on enriched uranium instead of normal petrol!

Actually it does run on petrol, and a LOT of it. The Range Rover Sport SVR gobbles up petrol like I gobble up slices of Joey's Pizza. And then at the end of the day, it still wants some more. What would you expect from a 5.0-litre V8, which has been supercharged to make 500PS of peak power and 625Nm of peak torque. Like all Range Rover Sports, the SVR gets the 8-speed gearbox that although isn't the most modern and quickest gearbox out there, does its job well. Gladly, just like all other Land Rover cars, the SVR comes with a very good all-wheel-drive system, as if not for that, we think it would be as difficult to drive as a 70's Porsche 911 Turbo. But since it does get AWD anyone can drive it. In fact, when you just leave it in full auto mode it just feels like a regular Range Rover Sport with slightly cooler interiors.

Now the Range Rover Sport isn't exactly the most subtle motoring tool out there and the SVR takes no prisoners in showing off its sportiness. You get a new bumper with MUCH larger air intakes built into the lower half. You also get a blacked out grille. In fact, everything on the SVR is blacked out and there is no chrome to be found whatsoever. And that is exactly what a real muscle popping performance car should have – NO CHROME! You also get a set of 21-inch wheels that we think look really cool and a rear bumper with a built in diffuser. And then we come to the absolute best part of the SVR. The quad exhausts.

Now, excuse us if we take a whole paragraph to explain how good the exhaust note is, but we think it is important. Land Rover's special vehicles operations have successfully managed to take Thor, Indra, Zeus and all other versions of the God of Thunder and crammed them into the engine. Because the moment you go anywhere near the throttle pedal, the engine grunts and shouts like thunder has arrived in the skies. And if you want to make it even louder, you have a 'Sports Exhaust' mode that turns everything up a notch! The SVR positively scared the living daylights out of dozens of people who we drove past when we had it for the few days. In fact, most of the fuel anyone who actually drives one of these would use would be due to revving the supercharged engine at every chance you get. If we had just one word that describes the exhaust note, it would have to be biblical.

Driving the Range Rover Sport SVR is not only about the engine though. It is about the fact that you can enjoy all that power from the comfort of one of the best cabins out there today. The quality of everything that you touch and feel is par excellence and the Range Rover Sport SVR's raw carbon fibre panels really do take things to the next level. The car we drove was finished in a combination of black and orange leather and although this is a bit unconventional, it goes well with the signature blue exterior. Again, the quality of leather and the way the seats are crafted (including the stitching) is par excellence. Talking about the seats, the large comfy ones you get in the standard car have been replaced by a set of sporty racing buckets. You do get the electronic adjustments but you do not get the much loved cooled seats option.

There are other things too that we like about the SVR like the Meridian audio system, which incidentally is one of the best car audio setups in the world and the LCD display console that replaces all conventional dials in the speedometer. But then, the SVR also has niggles like the user interface for the infotainment system that still feels really old and slow.

Many of these ultra fast SUVs usually tend to sacrifice on ride comfort in order to give you a really good handling package. The Range Rover SVR does not. It is one of the best mixes of handling and ride comfort we have ever seen in a supersport SUV. Yes, it might not corner as well as the likes of a BMW X5M/X6M but it is nearly there. And yet, it feels as comfortable as riding on a cloud. And this is due to the fact that the air suspension that the Range Rover SVR comes as standard with adapts to road conditions without a hint of a fuss. And the SVR comes with a barrage of off-road gizmos. But think for one second. Would you really take something like the SVR off-road and risk damaging that low slung bumper or the rear diffuser. We certainly would not. But, if you are the kind of person that would, then Range Rover has added a button that can increase or decrease your ride height by a few inches.

If you really did have that extra Rs 90 lakh to spend over the base version or an extra Rs 30 lakh to spend over the standard petrol version, we would most certainly get it. Of course, you could buy a Mercedes-Benz G63 AMG and that would make a very interesting comparison.

We do drive fast and expensive cars like the Range Rover Sport SVR and more often than not, we do get thoroughly impressed by them. But few cars have the kind of effect they have on me like the SVR has. I love the way it looks, the way it is built, the way it rides or handles, and the engine. But most of all, I love the way it sounds. If I had to choose my ultimate three car garage, the SVR would get a place in it without a doubt. In fact, if I had to choose only one car for the rest of my life, the Range Rover Sport SVR would probably feature on that list too. Is this the best 'car' in the world? Well, no. But in my books, it is damn near close to that benchmark.
More on Land Rover Range Rover Sport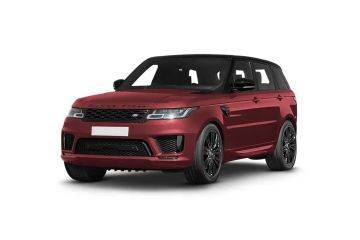 Rs. 91.27 Lakh Onwards
Ex-showroom, Delhi
View June Offers
View On Road Price
Range Rover Sport Alternatives
See what our community has to say!
NEW
India's largest automotive community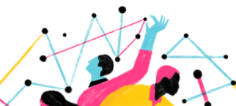 4 Offers Available