UM Renegade Duty Ace, Duty S Now Slated For 2019 Launch
by Niraj
Sep 14, 2018
Views : 25021
---
The delay is due to the government's ruling that all motorcycles above 125cc will need to be equipped with ABS post January 2019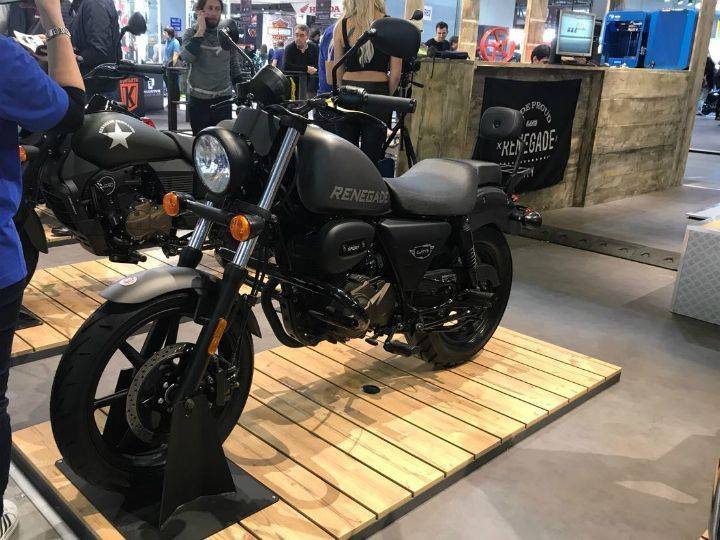 UM Motorcycles has announced that it has delayed the launch of its entry-level cruisers, the Rengade Duty Ace and Duty S. The two bikes, which were showcased at the 2018 Auto Expo and was slated to go on sale in September this year, will now hit showrooms in the first quarter of 2019. The delayed launch is due to the government's mandate of equipping every motorcycle with an engine displacement above 125cc with ABS.
Equipping bikes with ABS is no easy task and it's probably what is causing the delay in the production process of both motorcycles. In addition to this, the company will now be forced to localise more parts from Indian manufacturers to keep costs in check.
"There has been a lag in the production of the Duty Ace and Duty S, owing to the recently introduced government regulations for ABS to be included on all motorcycles from January 2019 onwards. In addition to this, we are sourcing most of our parts for the two motorcycles from India to ensure the motorcycles are priced competitively," said Rajeev Mishra, CEO, UM Lohia Two Wheelers Pvt Ltd.
The Renegade Duty Ace and Duty S are powered by an all-new 230cc air-cooled, single-cylinder engine, which is good for 18PS and 20Nm. Although UM Motorcycles had announced the prices of the Duty S (Rs 1.1 lakh) and Duty Ace (Rs 1.29 lakh, both ex-showroom) back at the Auto Expo, expect both bikes to become a bit more expensive due to the inclusion of ABS. To know more about them, click here.
Add Your Comments
View all comments