Celebrating 15 Years Since The Bugatti Veyron Redefined The Hypercar Genre
---
This achievement essentially kickstarted the 21st century quest for the fastest production car in a straight line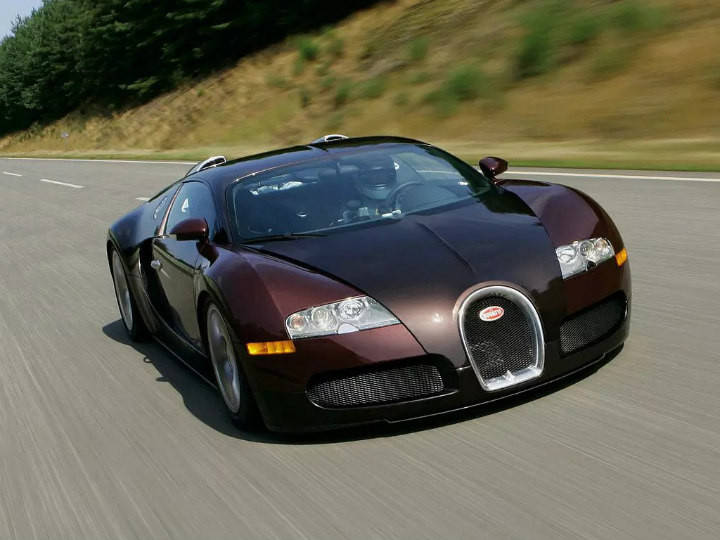 You could say that the McLaren F1 was the original hypercar when in 1998 it set the fastest ever production car top speed record of 240.1mph (386.4kmph). It was a record that didn't seem to be breakable until 2005, when Bugatti rocked up to the Volkswagen Group's Ehra-Lessien test track with the Veyron to shatter the 400kmph mark. Here's a trip down memory lane celebrating 15 years since that event helped Bugatti truly engraved themselves as a household name everywhere.

Before we get into the record run, let's have a look at what the Veyron packs under the hood. It was powered by a massive 8.0-litre W-16 engine that generated a whopping 1001PS of power and 1250Nm of torque. Transmission duties were taken care of by a 7-speed DSG. Worth noting that this was the first production car at the time to produce 1000PS. All this gave it a 0-100kmph sprint time of 2.5 seconds, which was also the quickest acceleration time for a production car at the time. Of course there had to be a decent aerodynamic package for the Veyron to reach such mind boggling speeds. And thus, the hypercar's active aerodynamics focused on keeping optimal vehicle stability at high speeds.

Fast forward to April 19, 2005, Bugatti took the Veyron to Volkswagen Group's Ehra-Lessien test track and piloting the hypercar was test driver Uwe Novacki. In the end, the Bugatti Veyron rewrote the history books by achieving a top speed of 253mph (407kmph). This not only made it the fastest production car, but also the first car to cross the 400kmph threshold.

15 years on, this record has already been broken another six times, with half of them being its own successors in the form of the Veyron Super Sport, Chiron and the Chiron Super Sport 300+. But this achievement was enough to make the Bugatti Veyron a legend in the auto industry forever. You could also say that this was the hypercar that essentially created this top tier car segment in the 21st century.
Add Your Comments