Skoda Auto To Produce All-Electric Vehicles From 2020
by Saransh
Nov 21, 2017
Views : 6791
---
Skoda plans to produce parts for plug-in-hybrid models of other Volkswagen Group brands by 2019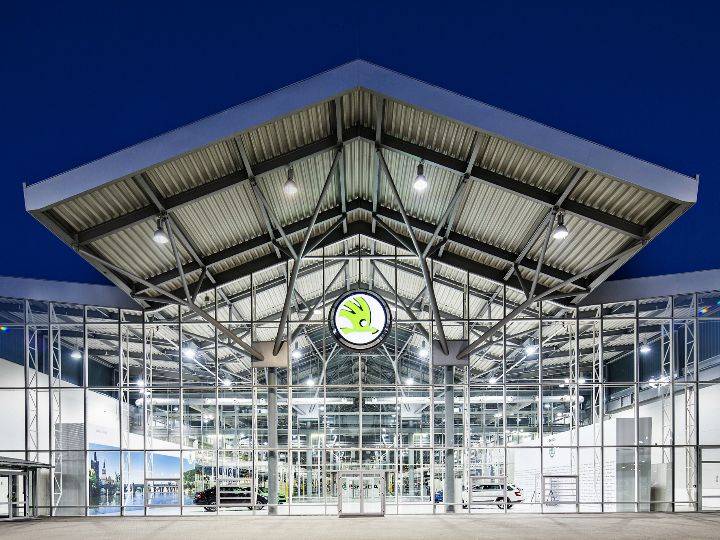 Skoda has announced that it will be producing all-electric vehicles at its Mlada Boleslav facility in the Czech Republic. Bernhard Maier, CEO of Skoda Auto, said, "By 2025, we plan to offer five purely electrically powered models in various segments. We are pleased that the first all-electric ŠKODA will be built in the Czech Republic. This decision underlines the Group's confidence in the ŠKODA workforce. This is an important step for the future of the SKODA brand and the Czech Republic as an automotive location."

This is in line with its parent company Volkswagen's plans to electrify its entire product portfolio in the near future. In a board meeting last week, the Volkswagen Group announced its plan for 2018 to 2022, which involved an investment of about €22.8 billion toward electrification and modularisation.

Production of all-electric vehicles at Skoda's facility will begin in 2020 but before that, in 2019, Skoda will start producing components for the plug-in-hybrid models of various Volkswagen group companies. The Czech manufacturer will also launch a new plug-in-hybrid-powered Superb in 2019; however, it will be manufactured at the Kvasiny plant instead of Mlada Boleslav.
At this year's Shanghai Auto Show, the manufacturer also presented its vision of electric and autonomous mobility with the Skoda VISION E. Skoda also said in its press release that electrifying its model range and producing electrical parts for plug-in-hybrids in the Volkswagen Group are among its prime focus points for Skoda Strategy 2025. This can be seen in line with the Volkswagen Group's Roadmap E, which is focused on the comprehensive electrification of the product portfolios of all its brands and have a completely electrified product lineup by 2030.