Sob, No, The MV Agusta F4 Ain't Coming Back Soon
---
The silver lining is that Agusta is focusing on small capacity bikes for developing markets like ours
The F4 Claudio edition was the last version of the sportbike that MV Agusta produced.
MV is planning a major revamp of its flagship bike, which is likely to take a couple of years.
The F4 completed 20 years of existence in 2019.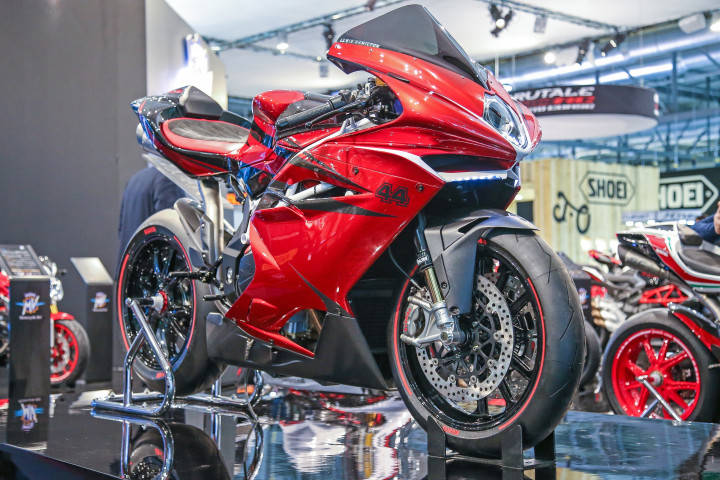 What many enthusiasts still regard as the most beautiful bike ever made is coming to the end of its life. Yes, MV Agusta has pulled the plug on its flagship sportbike, the F4, and all its versions. MV's chief, Timur Sardarov, has confirmed that the next F4 will come no earlier than five years, the company currently focusing its energies on making small capacity, affordable (in the relative sense) motorcycles.

It was in 1999 that this masterpiece on wheels was first shown, leaving everyone who laid sight on it spellbound and drooling. It adorned many bedroom walls, fuelling childhood sportbike dreams. It is Tamburini's finest work, with mild modifications to the design over the past 20 years.
The exterior might still be as beautiful as it ever was, but it is what's underneath the F4's skin that hasn't aged as well. The 998cc inline four engine (which was derived from the 1992 V12 used by Ferrari's F1 team) is no longer as competent in its stock guise as bikes like the Ducati Panigale V4, the Aprilia RSV4, the BMW S 1000 RR and the Honda CBR1000RR-R Fireblade. Even the electronics package needed a major overhaul.

The last version of the F4 that rolled out of the Varese factory was the F4 Claudio, which paid homage to Claudio Castiglioni, the man responsible for resurrecting Italian brands like Ducati and MV Agusta that were staring at the brink of extinction. MV pulled out all the stops in making the F4 Claudio as extraordinary as it could. Head here for more details on what makes the F4 Claudio.
MV's small bike plans do bode well for developing markets like ours, where the Italian brand wants to expand its footprint. It has joined hands with China's Loncin Group to make a 4-bike series with a new 350-500cc engine. The bikes are set to make their debut in 2021. While they will be affordable, these bikes will bear a significant premium over their class rivals like the KTM 390 Duke and the TVS Apache RR 310.
How these bikes will come to India still remains a mystery. There seems to have been a possible split between the Italian firm and its Indian partner, MotoRoyale.
Source: MCN
Add Your Comments