No Mas: The GranTurismo Zeda Will Be All Maserati Wrote For Petrol V8s
Nov 13, 2019
Views : 1350
---
I'm going home tonight, pouring a little drink out, and shedding a tear, for this most beautiful naturally aspirated V8 grand tourer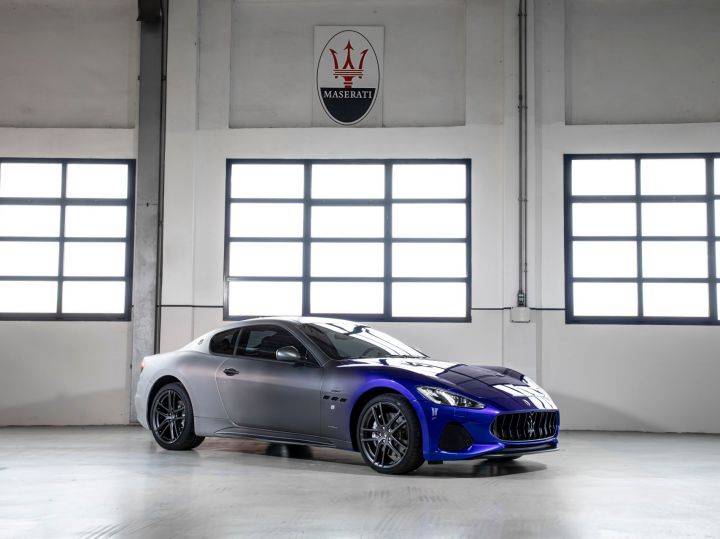 Maserati, you breaker of hearts! The Italian carmaker has just announced the end of production for the current GranTurismo sports car, with the Maserati GranTurismo Zeda. This is their last hurrah for the naturally aspirated petrol V8 two-door four-seater coupe. And what better V8 than a Ferrari-sourced 4.7-litre pumping out 460 thoroughbred Italian horses (PS) to power this absolutely sublime piece of automotive design? The Zeda is named after the last letter of the alphabet -- Z -- to signify the end of the line for the current GranTurismo and GranCabrio models which have existed since 2007. The GranTurismo Zeda will tour the world to say goodbye, while Maserati upgrades its production facility in Modena, Italy and begins building the next GT and GC electric vehicles (EVs) in 2020.

As reported earlier, Maserati intends to focus solely on EV production in the future. And the Zeda's paintjob is testament to this transition. Centro Stile Maserati, their design department, has imagined this transition through three colours. The rear has a satin white finish, which morphs into a burnished 'metallurgic' grey effect towards the cabin area, and then blends into a rich 'metallic' blue at the front. This, per Maserati, signifies the constant evolution of the brand.

The Pininfarina-designed Maserati GranTurismo debuted at the 2007 Geneva International Motor Show, while the GranCabrio came two years later at Frankfurt. We believe the GranTurismo to be, quite possibly, the most beautiful GT car ever built. So there will be an extra tear shed for it, when the GranTurismo Zeda completes its world tour, ending the current model line, and kicking off the next generation of electrified sports cars from Maserati.

The only good thing here is we rest, albeit not entirely easy, in the knowledge that beautiful Maseratis will continue to roll out despite their change of heart (powertrain). Then again, will an electric Maserati be just as, if not more, beautiful without its sonorous V8 soundtrack? Remains to be seen.
More on Maserati Gran Turismo

Rs. 2.25 Crore Onwards
Ex-showroom, Delhi