Maruti Suzuki Diesel Cars Could Make A Comeback In BS6 Era
Aug 19, 2019
Views : 7698
---
Maruti Suzuki could reintroduce the 1.5-litre diesel engine if there's enough demand for diesel cars once BS6 emission norms take effect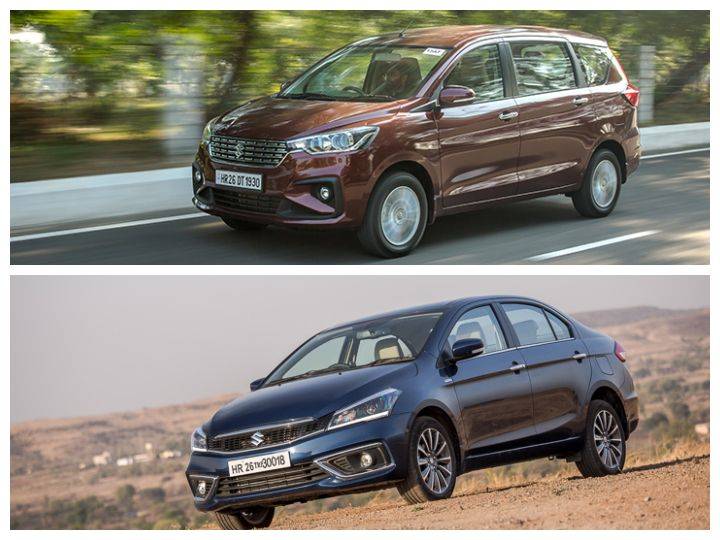 Sources confirm that Maruti Suzuki has started upgrading the 1.5-litre diesel engine to meet BS6-emission norms.
Only the Ertiga and Ciaz might get the BS6-compliant diesel engine.
Swift, Baleno and Dzire likely to be petrol-only models post April 2020.
Earlier, India's largest car manufacturer Maruti Suzuki had announced that it would discontinue its diesel models altogether once BS6 emission norms kick in. This came as a shock considering it had just introduced the new 1.5-litre diesel engine after spending Rs 1,000 crore developing it. The fact that diesel engines have to undergo quite a handful of updates which inturn will drive costs up considerably was the reasoning behind the decision. But according to our sources, Maruti is already working on making its 1.5-litre diesel engine BS6-compliant.

Maruti Suzuki first introduced the 1.5-litre DDIS225 engine in the Ciaz and later plonked it in the new Ertiga too. In fact, two out of 10 Ciaz' sold are with the diesel engine. And out of every 10 Ertiga's sold, five are diesel versions.
| | | | | |
| --- | --- | --- | --- | --- |
| | Petrol Model Sales | Diesel Model Sales | Petrol Per cent | Diesel Per cent |
| Ciaz | 35,001 | 11,168 | 76 per cent | 24 per cent |
| Ertiga | 32,325 | 32,938 | 50 per cent | 50 per cent |
FY19 sales figures as on July 2019
These are decent figures considering the rapid shift to BS6 emission norms. The table also proves that demand for diesel engines are still strong. And thanks to that, the manufacturer has started work on upgrading its 1.5-litre diesel engine to meet BS6-emission norms. In the initial 7-8 months post the implementation of BS6 norms, Maruti will assess the market situation and see if there is still any demand for diesel cars. If it feels there is a market, only then will it plonk the BS6 version of their 1.5-litre diesel engine in its cars.

If there is enough demand for diesel cars, Maruti Suzuki can't afford to have its customers walk out of their showrooms due to the lack of diesel models. Also throwing in the fact that the carmaker needs to gain the Return On Investment (ROI) of around Rs 1,000 crore, there are extremely high chances of seeing diesel-powered Maruti models in the future. Then there is the fact that competitors like Hyundai, Ford, Mahindra and Tata will have BS6 diesel engines even after April 2020, giving them a huge advantage as the country's largest car manufacturer won't have any offering in that space at least for 7-8 months.

While the Ciaz and Ertiga might see the return of a diesel heart, will we see the carmaker's bread and butter models like the Swift, Dzire and Baleno with one? Only time will tell. Like most other manufacturers, Maruti Suzuki is going through a delicate phase due to the market slowdown. Is Maruti doing the right thing by not getting the BS6 diesel engine from the word go? Let us know in the comments section below.
Sales Number Source - Autopunditz.com
Add Your Comments