Mahindra Opens New Manufacturing Facility In Detroit
by Saransh
Nov 21, 2017
Views : 7023
---
It will be the first facility to open in the world's car capital in 25 years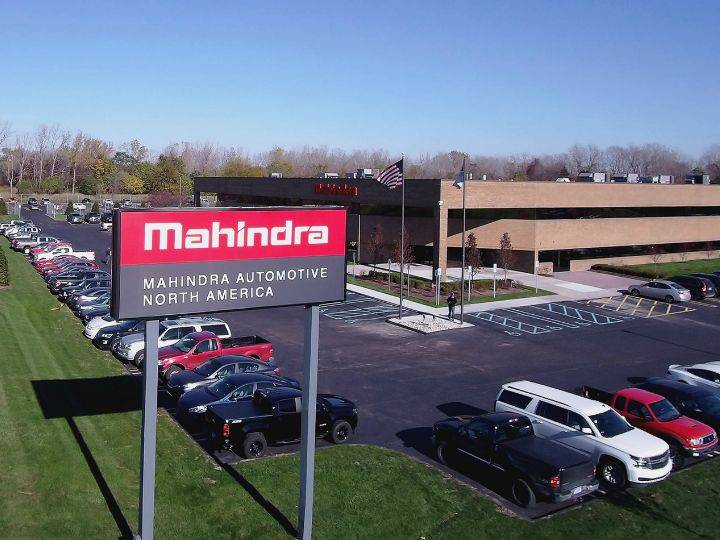 Adding to its presence in North America, Mahindra has inaugurated a new manufacturing facility in Detroit, Michigan. It is the first OEM facility in the region in 25 years and will also act as MANA's (Mahindra Automotive North America) new headquarters.
Talking at the event, Anand Mahindra, Chairman of Mahindra group said, "I couldn't be prouder to be here to help open this new facility today, this building opening represents our company's growing presence in North America and locally in the Metro Detroit area where we have tripled our workforce during the past 18 months. We are committed to growing the Mahindra brand in North America and Michigan."
The new facility is part of Mahindra's $240 million investment in the region which also includes the inauguration of a new warehouse and logistics centre in Pontiac. By 2020, Mahindra is planning to put in another $600 million in additional projects in the region which will result in 400 more jobs over the current 250.
The engineers at the new facility will be responsible for developing new off-road vehicles (Roxor) for the American market. They will also provide engineering support for the development of new vehicle platforms for Indian and global markets. Mahindra claims that the vehicles designed and developed at MANA will be different from anything currently offered in the market.
Recently, in the US, Mahindra has been shortlisted as one of the five vehicle manufacturers slated to produce a prototype delivery truck for United States Postal Service (USPS).