Parents And Kids Can Now Both Ride KTMs
---
Electric bicycle maker StaCyc has rolled out KTM Factory Replica balance bike models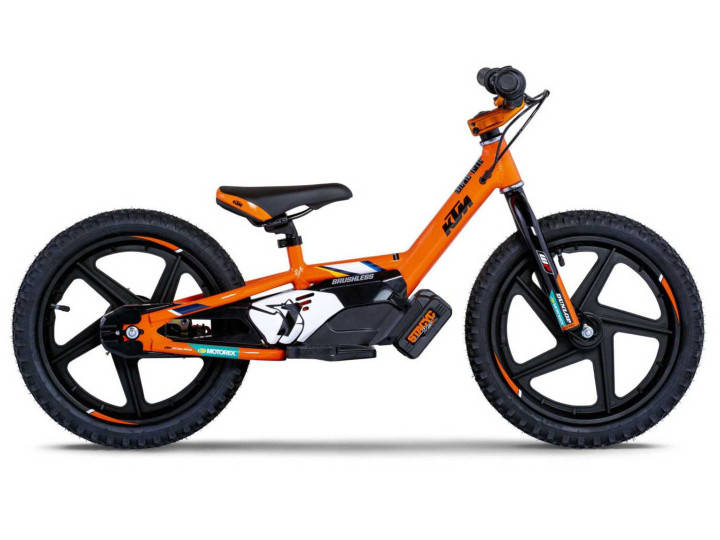 Usually known for its unhinged Dukes and immensely capable off-road bikes, KTM has now ventured into the fast-growing space of electric balance bikes. It has done so in collaboration with electric bicycle manufacturer StaCyc (recently bought out by Harley-Davidson), which has launched two KTM Factory Replica models. These are the 12eDrive and 16eDrive balance bikes, which roll on 12-inch and 16-inch wheels respectively.

They can be used as regular balance bikes until one becomes comfortable with riding and balancing. Once this is done, there are three power levels to choose from to up the pace and hone one's skills. The two models feature 13-inch and 17-inch seat heights respectively, allowing them to cater to a wide range of age groups.

Both bikes require 45 to 60 minutes to juice up fully, after which they can be used for around 30 to 60 minutes. For zero downtime, the battery pack can be swapped out, and spares are available at $164 (around Rs 12,400) a pop. The non-KTM-branded StaCyc models cost $649 (Rs 49,000) and $849 (Rs 64,100) respectively, and the orange versions are expected to cost a touch more, making them rather expensive toys for your kids.
Add Your Comments
View all comments