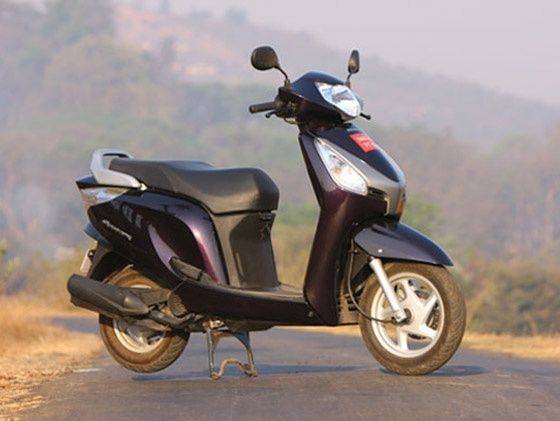 Two wheeler manufacturer Honda Motors and Scooters India (HMSI) will restructure its sub-regional sales and service network to penetrate into the smaller cities of India, said a senior official of the company.
HMSI expects its recent launch, the 110 cc bike 'Dream Yug' to cater to the customers in smaller cities, which will raise the share of motor cycles to close to 50% in its domestic sales. "India is a big country. The regions here are even bigger than countries like Indonesia. Also read: Honda launches Dream Yuga: Updated
To enable our customers get a better sales and service network, we will create about 20 zonal offices below the five regional offices," HMSI president, Keita Muramatsu told media persons in Ahmedabad during the inauguration of first zonal office at Ahmedabad.
Bhopal and Chennai will be the next to have zonal offices. HMSI has regional offices at Pune, Manesar, Bengaluru, Kolkata and Lucknow. All the zonal centres will house a training centre to upgrade the skills of technicians of it dealers.
The company plans to increase its sales and service network from about 1,500 now to close to 2,000 by the end of the current fiscal. Its upcoming facility at Narsapur in Kolar district, near Bengaluru is expected to start functioning in 2013, raising company's installed capacity to 40 lakh units per annum.
HMSI started its India operations about a decade ago and has invested Rs 3,500 crore cumulatively. It plans to invest additional Rs 1,500 crore in the Karnataka facility as well as its existing facilities at Manesar. HMSI is banking on recently launched Dream Yug to reach out customers in smaller cities and in rural areas.
It will also help its bike sales to match up to the scooters sales. The company expects sales of 27 lakh units in the current fiscal, of which about 14 lakh will be scooters. It sold 21 lakh vehicles in the previous fiscal of which 12.5 lakh were scooters.
Honda Activa is its flagship brand with sales of about 10 lakh units in FY 2011. The sales of Activa are likely to rise to 11 lakh in FY 2012. The two wheeler maker is also redesigning and re-engineering the auto parts to compensate for the increase in the raw material price.