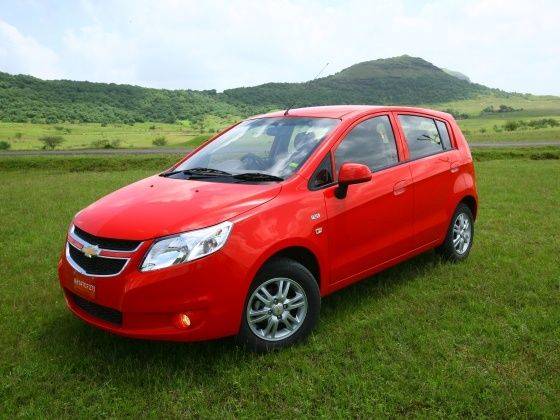 American car maker GM is set to expand production at their manufacturing facility in Halol, Gujarat from 85,000 units to 1.10 lakh units per year. The company plans to launch new vehicles and to cater to the rising demand, GM has decided to increase production. "Shortly, we would have 1.10 lakh units commissioned capacity at Halol because Enjoy is proposed to be rolled out from this plant in the next couple of months. After the launch of the Chevrolet Sail UVA hatchback, we also plan to roll out a new sedan version of the Sail by next month," said P Balendran, Vice President, Corporate Communications, General Motors.

The Chevrolet Enjoy seven-seater MPV expected to hit Indian shores soon, will compete with the likes of the Toyota Innova and Mahindra Xylo. It will be based on the company's Shanghai Automotive Industries Corporation (SAIC) platform. The Sail sedan expected to be launched in December this year will be the company's sixth launch this year. Related: General Motors to launch MPV 'Enjoy' by 2012-end

According to SIAM, from April to October 2012, GM's domestic sales dipped 22.89 per cent across its model range compared to the same period in 2011. GM's slew of launches seems to have improved their position and things are now looking positive despite a sluggish market. "With the new launches, we expect to sell 4,000 units per month from next year, although the market is sluggish in the wake of high interest rate regime," added Balendran.