Ford Endeavour: Manual Variants Discontinued
---
The Endeavour range in India has been trimmed down from five variants to three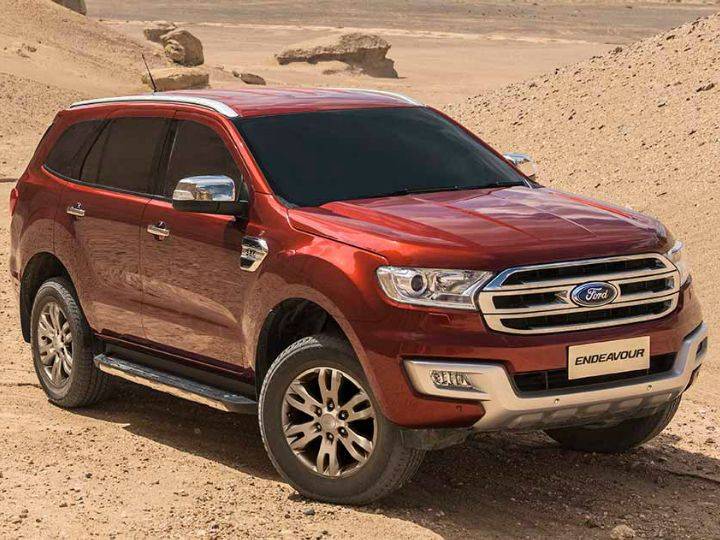 Ford India has trimmed down the Endeavour range in India. While the company has not confirmed the reasons for doing so, one rationale behind the move could be the low sales numbers of the full-sized SUV.
The Ford Endeavour was launched in January 2016 amid rave reviews. It was expected to give the segment leader, the Toyota Fortuner, a run for its money and even came out on top in our extensive comparison test. But Indian buyers seem to think otherwise; While Ford manages to sell just about 500+ units of the Endeavour every month, Toyota sells about 1100+ units in spite of the latter arriving in the market 10 months later!
Recommended Read: Ford Endeavour First Drive Review
Ford has decided to do away with the manual transmission-equipped variants of the Endeavour - the convenience of an automatic transmission seems to be the big crowd puller these days.
The Ford Endeavour, when launched, was available with two engine options - a 2.2-litre, 4-cylinder turbo-diesel (160PS/385Nm) and a 3.2-litre, 5-cylinder turbo-diesel (200PS/470Nm). The 2.2-litre motor could be paired with either a 6-speed manual transmission or a 6-speed automatic, the 4x4 drivetrain was restricted to the MT variant only. The 3.2-litre variants were available exclusively with the 6-speed automatic transmission and the 4x4 drivetrain was available in two of three variants.
Ford had, late last year, discontinued the base 2.2-litre MT 4x2 Trend variant because of low demand. Now the 2.2-litre 4x4 MT Trend and 3.2-litre 4x4 AT Trend variants have been discontinued too.
The prices of the remaining variants, ex-showroom Delhi, is as follows: 2.2-litre 4X2 AT Trend: Rs 25.49 lakh, 2.2-litre 4X2 AT Titanium: Rs 28.62 lakh and 3.2-litre 4X4 AT Titanium: Rs 31.50 lakh.
Recommended Read: Ford Endeavour 3.2l 4x4 AT Road Test Review
The Endeavour has not been able to match the popularity of the Toyota Fortuner in spite of being better equipped for the price and being more capable off-road. The launch of the new Isuzu MU-X has not helped things too. It looks like Ford is going to have to pull a magic trick out of its sleeves to make the Endeavour come anywhere close to competing against the Toyota Fortuner.
Recommended Variant :
Endeavour 3.2L 4x4 AT Titanium