Ford India Bins Base Model Of Endeavour
---
Only five variants now remain: three with the 2.2-litre engine and two with the 3.2-litre engine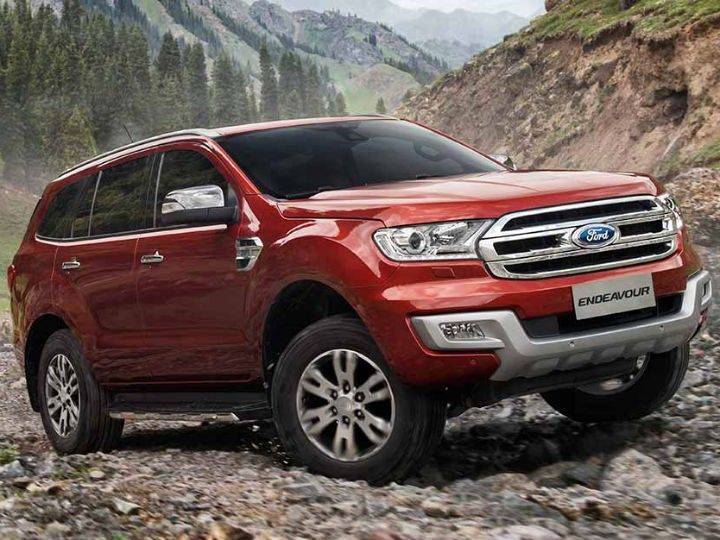 Lately, Ford has been spending much of its time deciding what to do with its Endeavour SUV. In the month of August 2016, the Indian arm of the American car firm decided that all variants of the Endeavour require new price tags and went on to hike its prices by up to Rs 1.43 lakh (ex-showroom, Mumbai, as Delhi had the diesel-ban instated then). Last month, the automaker realised that the previous revision of prices doesn't bolster its purpose of capturing the market in the SUV space and quietly slashed the prices of three out of the then six variants available by up to Rs 2.82 lakh (ex-showroom, Delhi).
In its latest development, Ford has narrowed the variant list down from six to five by binning the 2.2-litre 4x2 MT Trend variant of the Endeavour. This means the SUV retains both variants powered by its 3.2-litre mill and three variants with the 2.2-litre motor. Both the 2.2-litre 4x2 AT Trend and 2.2-litre 4x4 MT Trend variants wear the same price of Rs 23.78 lakh. While the 2.2-litre 4x2 Titanium version, with all the gadgetry stuffed on-board, is priced at Rs 27.50 lakh, the more powerful 3.2-litre 4x4 AT Trend wears a Rs 25.93 lakh price tag. The top-of-the-range variant is the 3.2-litre 4x4 AT Titanium and it is priced at Rs 29.76 lakh (all prices, ex-showroom Delhi).
Ford's biggest rival in this segment is the Toyota Fortuner. While the American car firm has managed to clock good sales figures with the new Endeavour, it is bound to face a heated competition from the Japanese carmaker Toyota, which is readying itself to launch the new Fortuner in India on November 7, 2016.
Recommended Variant :
Endeavour 3.2L 4x4 AT Titanium