Chevrolet Camaro ZL1 Is A 200MPH Car - Almost
by Aakash
Feb 22, 2017
Views : 9694
---
The fastest production Camaro till date was able to hit 202mph (323kmph) but it was not counted. Read on to know why.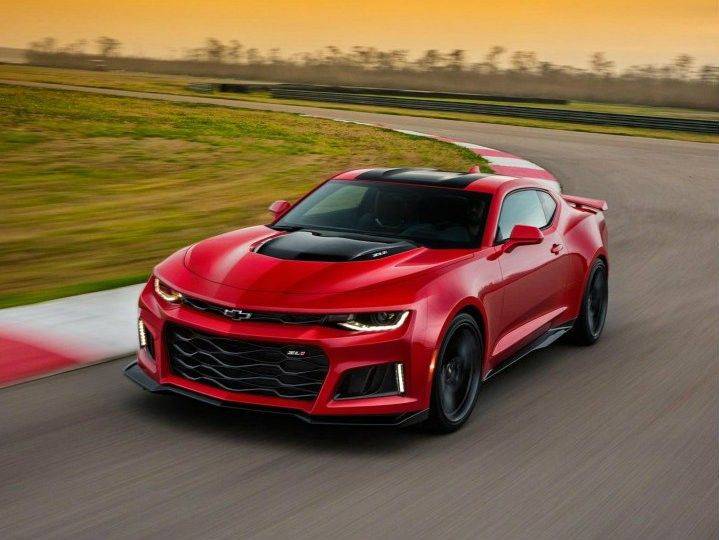 Here's some news for muscle car fans. This time, it is all about its competitor from the bow-tie brand. Yes folks, the Camaro is in the news (no, it is not coming to India) – the Camaro ZL1, which is the most powerful production Camaro till date. The ZL1 has touched a top speed of the 323kmph (202mph for those who like imperial measurement units).
For the ZL1 to record the top speed, GM went to the Automotive Testing Papenberg GmBH proving ground in Germany. It is a 6.15km-long facility with 4km straights and 2.15km turns that are banked at 49.7 degrees on the top lane. The ZL1 was run in both forward and reverse directions around the track. The car was able to record 323kmph top speed in one direction while it touched 309kmph in the other direction. The car ran on its production-spec Goodyear Eagle F1 tyres. Once GM saw the car average 316kmph, it changed the front and rear camber settings to 0 degrees and inflated the tyres to the maximum pressure. The car was then able to go even faster, recording an average of 323kmph.
However, since the factory settings were changed, the average top speed of 323kmph stood nullified. Hence, officially, the Camaro ZL1 is 'still not' a 200mph car. The Camaro ZL1 has been in the news for a number of reasons. Firstly, it is based on the 2017 Camaro that is based on GM's new Alpha platform. Secondly, it sports a new 10-speed automatic transmission that GM developed with Ford. It has a 6.2-litre direct-injected V8 that makes 659PS power and 881Nm torque. This helps the Camaro ZL1 go from 0 to 100kmph in just 3.5 seconds and to blast down the quarter mile in 11.4 seconds.
Now, let's get back to wishing that GM brings at least the standard Camaro to India to rival the Mustang.
Recommended Read: Ford Mustang Real World Driving Impressions