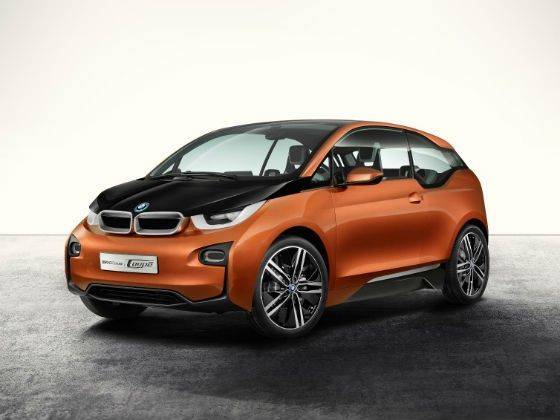 The BMW group showcased their i3 Concept Coupe, an electric urban vehicle built around the BMW e-drive technology at the Geneva Motor Show 2013. The i3Concept Coupe has the BMW e-drive powertrain, comprising the electric motor, lithium-ion battery and intelligent powertrain management, which form the core of al the BMW i models.
The manufacturers claim to have solved two of the major issues in the i3 Concept Coupe which are usually faced by electric mobility vehicles, one being their short driving range and the second being inadequate charging infrastructure.
The BMW i3 will also be the world's first electric vehicle to feature full connectivity and will consequently be equipped with innovative BMW i ConnectedDrive services catering specifically to the needs of electric mobility. The funky connected drive has features such as the navigation which provides the most efficient and eco-friendly route for maximum range, and shows all available charging stations along the desired route.
The car avails a Range Assistant which categorises the driving range in three modes the Comfort mode which offers a range of 180km, the Eco Pro mode accelerates pedal mapping and increases the range by 10 per cent, and the Eco Pro+ mode in which all the settings are geared to achieve the maximum range possible.
The i3 is also supplied with an optional range extender that can increase the driving range up to 300km. The battery of the car can be recharged up to 80 percent in less than 30 minutes of charging. Its electric motor gives a power output of 172PS and 250Nm of torque. The car accelerates from 0-60km in less than four seconds and from the rest to 100 in less than eight seconds.