Aston Martin Unleashes Valkyrie AMR PRO At Geneva Motor Show 2018
by Nikil
Mar 8, 2018
Views : 2015
---
Extreme version of the Valkyrie weighs just 1000kg and boasts of 1115PS
Aston Martin stunned audiences at the Geneva Motor Show 2018 by unleashing the Valkyrie AMR PRO, an extreme version of the already extreme Valkyrie. The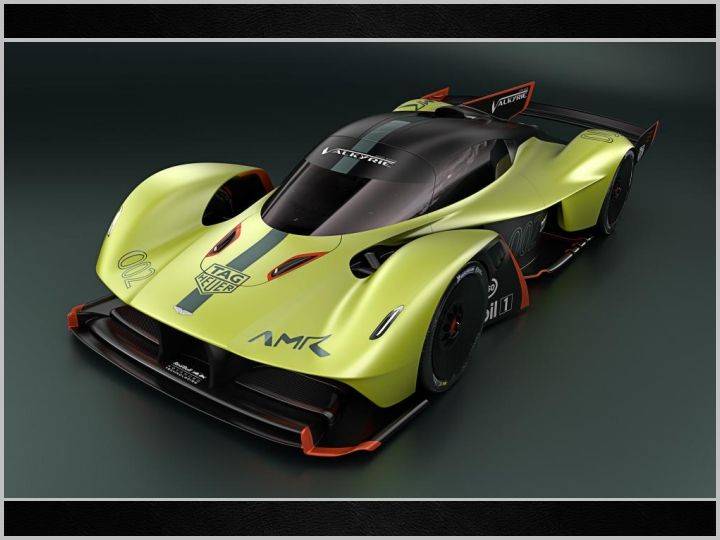 AMR PRO is a track-only version that packs a 6.5-litre V12 engine coupled to an F1-style Energy Recovery System that is capable of producing 1115PS. Amazingly, however, Aston Martin has managed to make the Valkyrie AMR PRO weigh just 1,000kg! This should give it a power-to-weight ratio of one-to-one that other supercars can only dream of.

The iconic British car manufacturer has refrained from revealing all the nitty gritties of the car, so can't tell you the performance stats yet. However, it did say that the Valkyrie AMR PRO will be capable of hitting a top speed of 362kmph. Yes, you heard it right - three six two! What's more, it can hit lateral acceleration of 3G as well. A typical person can pass out at 5G, mind you!

In terms of design, the track-only version sports a wider body, huge front and rear wing elements and a lighter construction carbon fibre. To save weight, Aston doesn't even offer a blower/heater. And of course, unlike your regular car, you don't get an infotainment screen either. To reduce weight even further, you get moulded race seats, a polycarbonate windscreen and carbon fibre suspension.

Red Bull F1's chief technical officer Adrian Newey, who helped develop the Valkyrie, says, "The Aston Martin Valkyrie road car draws extensively from the knowledge I have gained during my career in Formula One. But the AMR Pro version has allowed me to work beyond the constraints of road legality, or indeed practicality. We've told a few of its secrets, but by no means all. I will leave it to the public to ponder the lap time predictions. Suffice to say, they're quite impressive." And he's right, ever since its unveiling, we've been doing nothing but arguing about how fast the AMR PRO could go around the Nurburgring. Our bet is on a sub-7 minute lap time. What do you say?
Only 25 of these extreme track-only car will ever be produced and, quite naturally, all of them are sold out!
Add Your Comments