All-electric Polestar 2 Teased For The First Time; Will Rival Tesla Model 3
---
The second independent product from Volvo's subsidiary, Polestar will debut in a few weeks' time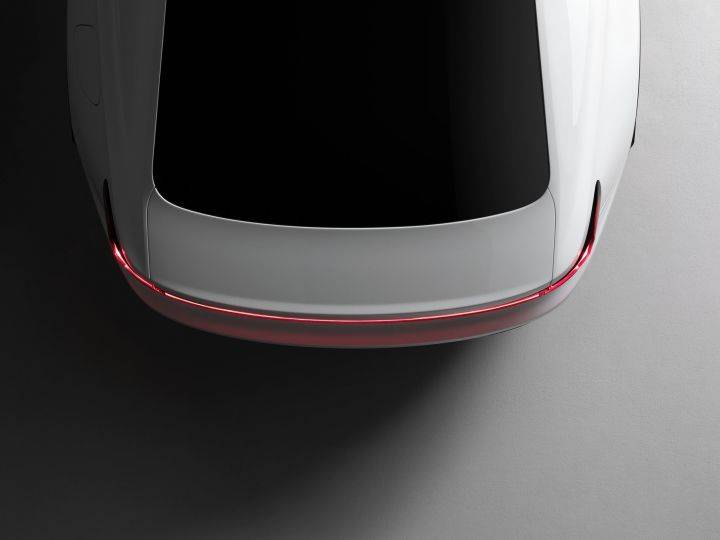 Will be priced close to the Tesla Model 3.
Will get all-electric powertrain with a range of 483km.
Power output is rated at 400PS.
Will go into production after the Polestar 1, which is due later this year.
After getting the world excited about the gorgeous, 600PS long-range hybrid Polestar 1, Volvo's performance company has a New Year's gift for all auto enthusiasts. The company, on 3 January, tweeted a teaser image of the upcoming Polestar 2 which, unlike the hybrid Polestar 1, will be an all-electric vehicle. Not just that, the Polestar 2 will also be a 'family' vehicle as it will feature a four-door fastback type body. The Polestar 2 will go into production shortly after the Polestar 1, which will enter production later this year.

Polestar has shared a set of initial specifications of the Polestar 2 which, though not final, give us a peek into the capabilities of the EV. It will be the first all-electric car from Polestar and the Volvo Car Group, and will get a range of approximately 483km. While the mechanical setup isn't clear, the total output of the fastback will be close to 400PS, which is 200PS less than the hybrid Polestar 1. Also, the Polestar 2 will debut the new Google Android HMI for Volvo group and will feature its in-car version of Google Assistant, which we are excited to check out.

While the Polestar 1 and 2 will be quite different mechanically, they are expected to share some of the electric hardware. The Polestar 1 is a plug-in hybrid with an in-line 4-cylinder, supercharged and turbocharged petrol engine driving the front wheels and two electric motors driving the rear wheels. The combined maximum power from the petrol engine, the electric motors and the Integrated Starter Generator (ISG) is 600PS and the total torque is 1000Nm. Polestar 1 also uses torque vectoring which controls the power sent to each wheel to offer maximum traction in corners. It is expected to be carried over to the Polestar 2 as well.

And while there are no other images available, Polestar won't make us wait for long with the Polestar 2 slated to be fully revealed in the coming weeks. Its prices will be in the vicinity of the Tesla Model 3 which costs close to Rs 25 lakh in the US market. Polestar had earlier announced its plans to launch four EVs by 2020, and the Polestar 2 will be the first of the lot. The next in line will be the Polestar 3, which will be a luxury crossover and then Polestar 4, which is expected to be a convertible. And like other Polestar vehicles, it will only be leased out on two- or three-year subscription plans, and won't be sold traditionally. Will it come to India? We think it's safe to assume it won't, at least for a few years.
Recommended Read