Hyundai's Veloster N ETCR Goes Bonkers With All-electric Rear-wheel Drive!
Sep 11, 2019
Views : 3699
---
It will compete in the new ETCR championship in 2020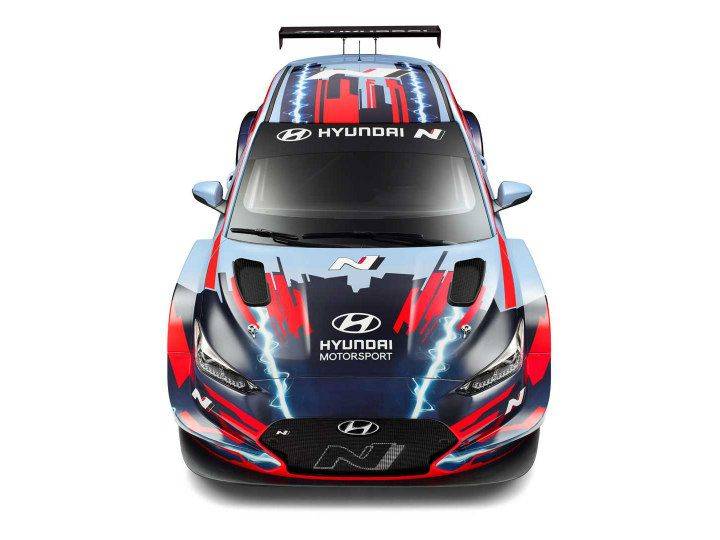 It is Hyundai's first electric race car.
Will be powered by a single, mid-mounted electric motor driving the rear wheels.
The new electric racer will undergo a testing program later this month.
Will join Hyundai's other motorsports commitments with the i20 R5, i30 N TCR and Veloster N TCR.
This year has seen the rise of a variety of EVs, with some even competing against the traditional internal combustion engine machines. At the 2019 Frankfurt Motor Show a host of electric models are making their official debut like the Volkswagen ID.3 hatchback, the Mercedes-Benz GLC 350e and the Mercedes-Benz Vision EQS Concept. And now, Hyundai has also joined the party with the reveal of the all-electric Veloster N ETCR race car. It is the first electric race car from Hyundai and will compete in the Electric Touring Cars Championship in 2020.

At first glance, the new EV racer looks largely similar to its ICE counterpart, the N TCR. However, the 355PS 2.0-litre turbocharged four-cylinder motor has been replaced by a single electric motor. Technical specs haven't been revealed yet as the new EV will undergo a testing program later this month. However, we do know that the Veloster N ETCR's electric motor will power the rear wheels and will be mid-mounted, behind the driver. This makes its a completely different animal to the front-wheel drive ICE N Touring Car race car.

It was designed and built at the company's Alzenau headquarters, with work beginning in November 2018. The first shakedown of the prototype was completed in August 2019, with the expected testing program later this month set to be supported by Hyundai Motorsport's engineers. Hyundai Motorsport will produce two Veloster N ETCR cars for the first ETCR season.

The Hyundai Veloster N ETCR will join Hyundai's other motorsports commitments like the FIA World Rally Championship (WRC), as well as its customer racing efforts with the i20 R5, i30 N TCR and Veloster N TCR. Aside from motorsports, all the learnings from the Veloster N ETCR will be shared with Hyundai's global R&D facility in Namyang, South Korea. Will Hyundai's new electric race car triumph? Everything will be revealed once the Electric Touring Cars season kicks off in 2020.
Add Your Comments