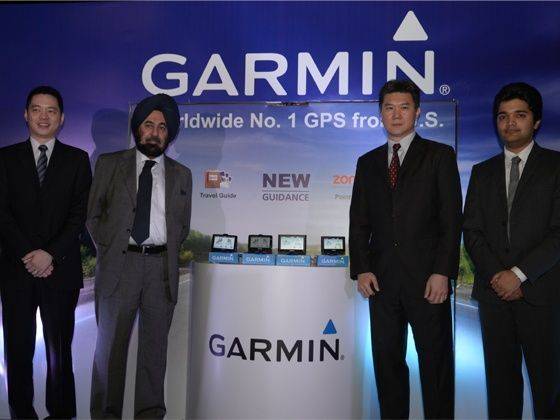 A year since the launch of its first range of satellite navigation devices in India, Garmin has updated its product range in the country with four new portable navigation devices (PNDs), namely, the nuvi 42LM, nuvi 52LM, nuvi 2460 LM and nuvi 2568 LM. The four devices are priced at Rs 8,990, Rs 9,990, Rs 13,990 and Rs 16,990 respectively.
The new range of Garmin PNDs have features such as a new Guidance User Interface that makes destination search easier and photoReal Junction View that displays the actual picture of a junction when near it. Garmin PNDs can now show detailed information about historical monuments and tourist spots. There's a Lane Assist and Advanced Highway Mode that inform you about approaching exits on highways, Text-to-speech and Voice Guidance in both Hindi and English, a new house search algorithm for easier search and Go To Office/ Go Home function with a simple click.
Garmin has also tied up with Zomato.com to help customers get more information about the restaurants and recreational facilities in an area.
"With the launch of these devices, we are ensuring that people should get the world-class experience in navigation. Being a company which has reached a mark of selling more than 110 million products, we take it as our responsibility to constantly upgrade our products and this is an attempt in that direction," said Tony An, Sales and Marketing Director, Garmin Corporation.