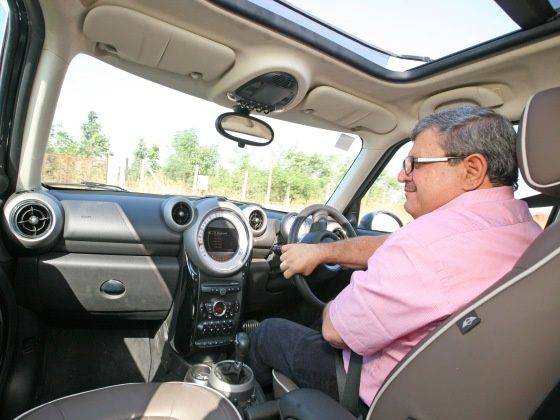 So one more year of effort has gone in, to create and offer meaningful automobiles and two-wheelers to the Indian masses and the OEMs have to be complimented for this. In these days of heightened competition, the quality of the produce has been of an overwhelmingly high order. In fact, over the last five years or so what has been apparent is that no one makes a bad automobile or scooter or motorcycle. In fact their quality is terrific, the technology employed is constantly being made to deliver in the real world, the fuel efficiency is consistently high but not at the cost of performance while their ability to impress the green brigade is a constant. And to top it all off, the safety aspect is being subtly pushed in despite Indians' abject apathy to this critical detail.
It is in situations such as these where the OEMs continue pushing the envelope so far ahead that our task to identify the great from the good becomes ever more exacting and difficult. The crop of cars and bikes in 2012 was an outstanding one and it was not just an annual competition that helped us determine the bigs winners of the year. In fact our test team including road test editor Dilip Desai assisted by Muntaser Mirkar, Vikram Gour, Priyadarshan Bawikar, Varad More and Abhishek Nigam do more than just the performance testing to crunch the numbers. They drive and ride the vehicles like you and the pillions of consumers do every year. Live with them and not just go hell for leather and here is where the true story behind a car and its behaviour emerges to the fore.
This wealth of first hand experience along with the test data is then put forward to a jury which this year saw four from our edit team joined by six dyed-in-the-wool experts who are also well known personalities from different spheres of the automotive world to make the final calls which are highlighted over these pages. Nowhere else would you get a fairer and more transparent assessment of what to us is as much joy as it is a means to recommend. As Ankush Arora, former marketing chief of GM India had once proclaimed, "it is most difficult to make it into the ZigWheels winners list thanks to their exacting methodology and transparency." And that is why whosoever have made it into our winners circle in 2012 have earned the right to be there as the class of the year, only on merit!
Related Stories:
2012 ET ZigWheels Car of the Year : RENAULT DUSTER
2012 ET ZigWheels Bike of the Year : BAJAJ PULSAR 200NS
2012 ET ZigWheels Car and Bike Awards : Special Coverage
Segment Winners : 2012 ZW Car of the Year Awards
Segment Winners : 2012 ZW Bike of the Year Awards
2012 ET ZigWheels Car & Bike Awards Jury Round : In Pictures!
2012 ET ZW Awards : Jury Member Profiles