Suzuki GSX-S750: First Ride Review
---
Suzuki's latest mid-capacity naked is supposed to be a friendly and unintimidating machine to ride. But was it able to hammer that point across in a few laps around the Buddh International Circuit?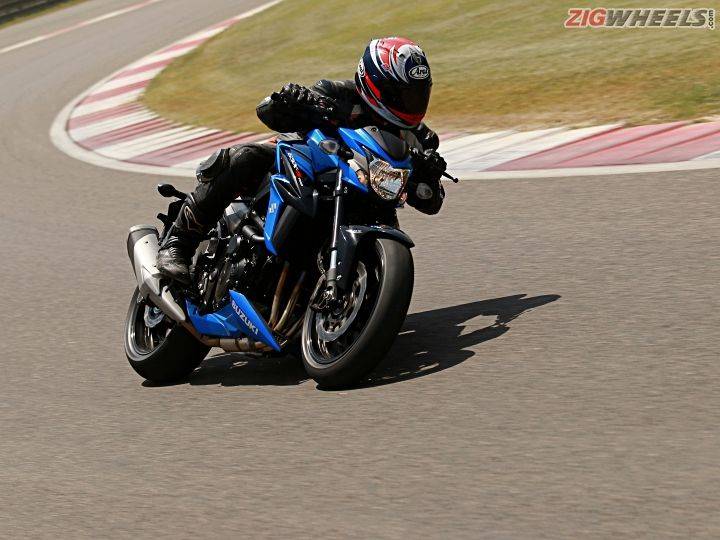 Back in 2016, Suzuki blew our collective minds when they started local assembly of their flagship, and one of the world's fastest motorcycles, the mighty Hayabusa. But more than anything else, what had us squealing like toddlers in a toy shop was the pricing – well under 14 lakh Rupees (ex-showroom, of course) for a genuine 300kmph rocketship. This year, Suzuki India has sought a repeat of the coup they pulled off with the 'Busa when they announced at Auto Expo 2018 that they would be getting the GSX-S750 to India and would start assembling it here, alongside their big bird of prey.

Fast forward a few months, and we're staring down the pit lane at the Buddh International Circuit astride this naked little beast, ready for a few flying laps of this Formula 1 class racing facility. Suzuki calls the GSX-S750 the "Apex Predator". But that's not to imply that it's at the top of the pecking order - instead suggesting that it loves to hunt down apexes of corners. We seem to be at the right location to test it out then. Then again, all the folks at Suzuki insist that it's meant to be a friendly and approachable beginner big bike. Kind of a contradiction, no? So what exactly is it supposed to be then?
Mild your manners

Warm up lap done, another to get used to the bike and by the time I was halfway through the second "quick" lap, it was getting clear that the GSX-S750 isn't a particularly track-happy machine – even for a street naked. Don't get me wrong, it's far from unenjoyable at a circuit, fun even! But there's almost a certain "gentleness" to everything – from the power delivery, to the throttle response, to the handling and even a certain amount to the suspension. A few more laps down, and I could see what the Suzuki people were going on about. Allow me to explain.

Let's start with the engine. This 749cc inline-4 cylinder motor started out life in the K5 GSX-R750 – a bike that's been adored across the globe for packing in the best traits of middleweight supersport bikes and full-blown litre-class superbikes. It's been further detuned from its original 150-odd horsepower configuration to one that makes 114PS @ 10,500rpm. But this has allowed Suzuki to focus a large chunk of its 81Nm of torque in the mid-range. So the motor is quite tractable at low engine speeds, waking up past 5,000rpm, delivering strong yet linear thrust as the revs build further. All the way up to its redline, the power delivery never feels overwhelming.

Further enhancing this motor's friendliness is a three-level traction control system, which can be controlled on the fly using the mode buttons on the left-hand switchgear. And while the GSX-S750 doesn't have a ride-by-wire throttle, and hence no riding modes as such, the traction modes alter power delivery as well, functioning as pseudo-riding modes. Of course, if you're feeling especially boisterous, you can even turn the traction control completely off. Out on the track though, there was rarely ever a situation where the system came into play, and we were happy to leave it off for most of our session.

Now, the GSX-S750 plays younger sibling to the larger GSX-S1000 – a great bike, but notorious for its snatchy throttle response. On the S750 though, things are much better. Yes, in lower gears, first and second in particular, transitioning from a completely shut throttle to a mildly open one, there is a slight jerk in power delivery. But it isn't much of an issue in higher gears and it's something you learn to work around quite quickly.
Smooth moves

While this K5 Gixxer 750-derived motor is quite tractable and easy-going, there's another reason why Suzuki has decided to stick with a powerplant that began life almost 13 years ago. And that is because of the more vertical orientation of the cylinder block. This has allowed for tighter packaging of the wheelbase – a fairly compact 1455mm, to endow the GSX-S750 with the agility that's expected from a street-naked. That said, while it requires very little steering effort to get the bike turning, it doesn't turn in super quick, which can especially be felt when transitioning from one corner to the other.

Thanks to its motor's compact length, the GSX-S750 packs a longer swingarm even with its relatively short wheelbase. What you get is good mid-corner stability without compromising on agility. And what helps this stability even more are its Bridgestone Battlax Hypersport S21 tyres (120/70 ZR17 at the front and 180/55 ZR17 at the back), which were specifically created for this motorcycle. And at the BIC, whether you were going through long sweepers such as the Parabolica or negotiating tighter turns such as C3, these tyres provided plenty of feel and almost endless grip. We believe these should work really well on the road, at least in dry conditions.
Stopping on a dime

The GSX-S750's brakes do require special mention. No fancy Brembo Monobloc stuff here – just a set of good old Nissin 310mm twin floating rotors with radially mounted calipers up front. But out on the racetrack, brake feel was really good, with loads of bite on offer as well. Barrelling down the back straight at 230kmph, braking hard down to 90kmph for turn 4 was done without any drama. Quite a surprise, considering that the S750's brakes don't even run steel braided lines.
The real world

One of the biggest concerns for any bike when it comes to handling real-world conditions is its ability to manage our roads, which for the most part are pretty shabby. So this is one area we can't fully address at this point. On the suspension front, it runs 41mm Kayaba inverted forks at the front, with a Kayaba linked monoshock at the back. With 130mm and 138mm of travel at the front and back respectively, as well as preload adjustability on offer at both ends, we believe that it should deal with most of our roads just fine. But we'll reserve our judgement on that for after a proper road test.

One aspect of the real world the GSX-S750 should be able to handle just fine is low-speed tractability. Not only is the motor well suited to carry low speeds in high gears, it's also got something called Low RPM Assist, which basically automatically bumps up engine revs at near-stall speeds - like what happens quite commonly when riding in bumper-to-bumper traffic.
People pleaser

With a seat height of 820mm, it's certainly not short. I was just about able to flat-foot the bike, but I'm about 5'10". But thankfully, right under the saddle, this S750 is really slim, so even riders as short as 5'4" should be able to manage the bike without too many worries. And that's surprising, considering that it has a fairly portly kerb weight of 215kg. And yes, you do feel it a bit when you first get on the bike, but its heft disappeared just about a couple of laps into our session.

Ergonomically, the footpegs do feel a bit aggressive as they're fairly rear set. Thankfully though, they're not set too high, so your lower body isn't cramped up like on a supersport machine. And even though its wide handlebars are set slightly on the higher side, you have to assume a slight lean towards them. Honestly, at first impressions, the riding position felt excellent – comfortable enough for the daily grind, yet sporty enough to be able to enjoy a winding mountain road, or a track session like we did.

Oh and speaking of pleasing people, the exhaust note is just sweet - probably one of the better inline-4 howls we've heard recently. And when on the bike, the audible induction roar adds extra punch to an already enjoyable symphony.
Style points

With design borrowed straight from its larger sibling, the GSX-S1000, the S750 certainly is a looker. The tank extensions add a lot of muscle and complement the chunky bikini fairing, while the slim tail really accentuates the width of the 180-section rear tyre. The bike is coming to India in two colours - blue-black and red-black, with blacked out levers, pegs and pedals to match the blacked out engine and frame. And while I'm a sucker for blue Suzukis, I'll have to admit that this one looks quite stunning in red.

It even borrows the full LCD instrument cluster from the S1000, which though compact, is thoroughly informative, with readouts for rpm, speed, time, odo, two trips and fuel gauge. One kinda geeky aspect of this instrument cluster that I particularly enjoyed was the ability to choose between different styles of tachometer - a filling bar, a single moving line, a moving line with a fade in trail, a reverse filling bar and one where the tacho leaves a marker at the max rpm you hit before rolling off.

Overall, fit and finish levels are quite good, and we especially liked the paint quality on offer. There's no denying the GSX-S750's premiumness, even though there isn't any aspect of the way it's put together that's outstanding in any way.
Worth it?

Well, here's where things get interesting. There are lots of great bikes on offer in the segment where the Suzuki GSX-S750 will play, such as the Kawasaki Z900, Triumph Street Triple S and even the Ducati Monster. But with a price tag of Rs 7.45 lakh (ex-showroom India), its toughest competition will be the Z, which offers more power, is lighter and can be had for a premium of just about Rs 25,000. In the horsepower per rupee fight, the GSX-S750 is certainly at a bit of a disadvantage. But then again, the Suzuki fights back with a competent electronics package (in the form of its traction control) as well as significantly better tyres. But while the outcome of that battle can only be clearly decided by a proper comparison test, there's no denying the appeal of the S750's sweet handling package, easy-going motor and overall forgiving nature. It certainly has what it takes to become a great first "big bike" for many riders looking to upgrade from something smaller, and has enough to keep them engaged for a few years at least.
See what our community has to say!
NEW
India's largest automotive community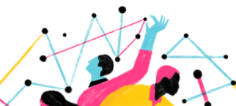 5 Offers Available