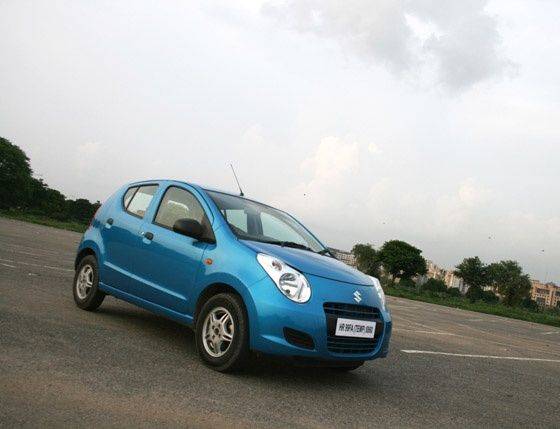 As with all hatchbacks, the A-Star's primary objective was to be an able city slicker and judging by the sales charts, it has managed to do just that. It's nimble handling, small dimensions and ability to fit just about anywhere have made it quite the star in the urban jungle, however, two years down, MSIL has now gone and given the A-Star a much needed upgrade in order to make it even more of a city car than it already was. That's right, the company has finally given the A-Star an automatic transmission which is a boon when driving in city traffic.
The four speed automatic gearbox is touted to be a great fit with the KB10 engine and driving pleasure is supposedly retained, however a proper road test will reveal more on this front. Incidentally, according to ARAI data the automatic A-Star is said to return a mileage of 17 kmpl, which is just a little short of the 19.8 kmpl that the manual offers under ARAI test conditions.
No doubt an automatic hatchback is a true boon in congested cities and the A-Star automatic is now here to fulfill that purpose. Priced at Rs. 4.35 lakh (ex-showroom, Delhi), the A-Star automatic is not the cheapest hatchback in its category, however it does offer a level of versatility and peace of mind driving that few can match.