Volvo Drops Its Cars From 30 Metres For a Good Cause
Nov 17, 2020
Views : 2991
---
A total of ten cars, each a different model, were used for this rescue service training exercise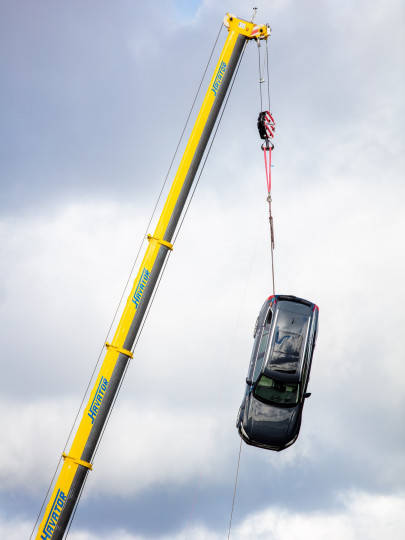 Swedish carmaker Volvo has long been associated with progressions in vehicle safety. It was the first to introduce the open patent for three-point seatbelts in 1959, and since then, it has continued to lead the path to improvement in road safety. Volvo recently participated in one such event. In an attempt to improve training for rescue services, it dropped Volvo cars from a height of 30 metres. Here's why.

Rescue services train for high-speed accidents and treat passengers, usually those in critical conditions. Normally, the training is carried out with decade-old cars from a scrapyard, making it difficult to reenact modern-day crashes due to the different compositions of materials used. Volvo has eliminated that factor by providing current-day cars.

The cars were dropped multiple times from a crane holding them 30 metres above the ground. The repeated drops were enough to replicate the damage done from a high-speed crash with a bigger vehicle, like a truck, one of the most common accidents on the highway. The possibility of being able to train on modern cars has made it easier to estimate the damage from such accidents in today's date and how to control the situation in such events.

Volvo used a total of ten cars, each a different model, for this exercise. The carmaker estimated the exact pressure and force that each car should be exposed to before conducting the exercise. This process will help rescue workers stay updated with modern technology in vehicles and new extrication techniques. Good on you, Volvo!
See what our community has to say!
NEW
India's largest automotive community