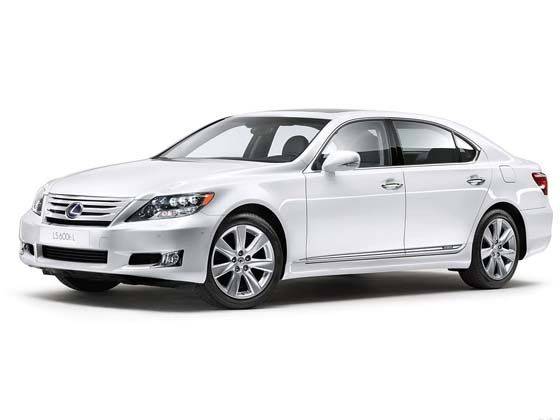 Speaking to ZigWheels.com on the eve of the bi-annual Tokyo Motor Show, Yukitoshi Funo, Executive Vice-President, Toyota Motor Corporation said that the decision to launch Lexus in India had been taken and that the company was now moving to work out details on launch date, relevant models, operations and a dedicated sales network with its Indian affiliate Toyota Kirloskar Motor Ltd., to meet an early 2013 date to launch this iconic brand.


Toyota created the Lexus brand in 1989 and for much of it's two decades plus it has concentrated majorly in the US and only came to Europe in the first half of the last decade. In fact, it didn't launch Lexus in Japan till about two years ago, preferring to make this marque have a character and an appeal of its own. Given that the first Lexus models at launch were more than inspired by the German marques but with impeccable engineering and tremendous attention to detail, it is only in the past few years that Lexus has carved out a design language of its own. This coupled to its inherent strong traits now seems to make the marque one to reckon with, both in terms of luxury and performance on one hand as also prestige and style on the other.

While informing us about Lexus's decision to enter the Indian luxury car market, Funo said that his company might have erred on the side of conservatism by not forecasting the sort of volumes the premium segment in India has been recording over the past four to five years. However, buoyed by the firm's legendary step-by-step approach to the Indian market, the future is now promising enough to not just launch Lexus but also step on the accelerator as regards Toyota's own model ambitions in this country.


While Toyota will add capacity to its existing plants in India to around 210,000 units per year by 2012, the pace of adding more capacity will be an annual affair. By 2013 output at its two units at Bidadi near Bangalore will be enhanced to 310,000 units. The bulk of this volume will be met by the Etios - Liva twins as well as by the ever green Corolla, but apart from these models, the best selling Innova will get a fresh make-over in early 2012 while the Fortuner SUV will get an automatic transmission. If that's not all, the Camry, which is presently sold under the CBU route will now be assembled in India using the CKD approach.
LEXUS GS450 H

An all new engine plant is currently under evaluation and should this happen, then small capacity engines could be made entirely in India. Presently TKML makes transmissions for the IMV programme worldwide, while engines come in from Toyota plants in Thailand and Japan.


Funo said that their research to bring Lexus to India showed that there was more awareness for the brand among its core customer segment in India than there is for the brand in Japan! This decision to bring in Lexus also highlights a major move for Toyota to now add the strength-to-strength philosophy to its widely acclaimed step-by-step approach. The latter may have been perceived as being irritatingly slow but there is no doubt that it has delivered the goods in establishing a strong base for the world número uno in India. However, Funo said that another part of this new strength-to-strength operating strategy was also to ensure that while volumes increased, TKML had also to grab a larger pie of the Indian car market from its present 5 per cent share.
He was categoric in stating that nothing was ruled out for Lexus and the firm could look at a CKD assembly facility for its models from day one though some of the more performance oriented machines would of course be CBUs. A completely separate and exclusive sales channel would be in place for Lexus, which the firm believes is a completely separate stand alone brand and has treated it that way in all the markets elsewhere in the world it has operated in.


The present worldwide portfolio of Lexus includes the top of the line LFA mid-front engined, rear wheel driven supercharge with a Ferrari matching 320km/h potential. One doesn't see many of this model coming down to India (only 500 are to be produced) but the LS600H flagship saloon to rival the Mercedes S-class, the BMW 7-series and the Audi A8 will make it to India as would the GS450H, the RX450H SUV, the IS-F compact sporty sedans and also the CT200H and the GS250 series. The big challenge for Lexus in India, as it remains in Europe, will be a distinct lack of diesel engines to power these models, the IS200D being the only diesel in the line-up. With every German luxury car brands plus Jaguar having diesels at every step of the way, Lexus will have its way cut out, so what if it makes the world's best petrol-hybrids.
LEXUS GS450 H