Sponsored
Top 5 Maruti Suzuki Cars That Come With CNG
Sep 4, 2019
Views : 76514
---
With its superior and efficient S-CNG technology, Maruti Suzuki offers a strong portfolio of CNG-powered cars in the country. Here, we take a look at the top ones you can buy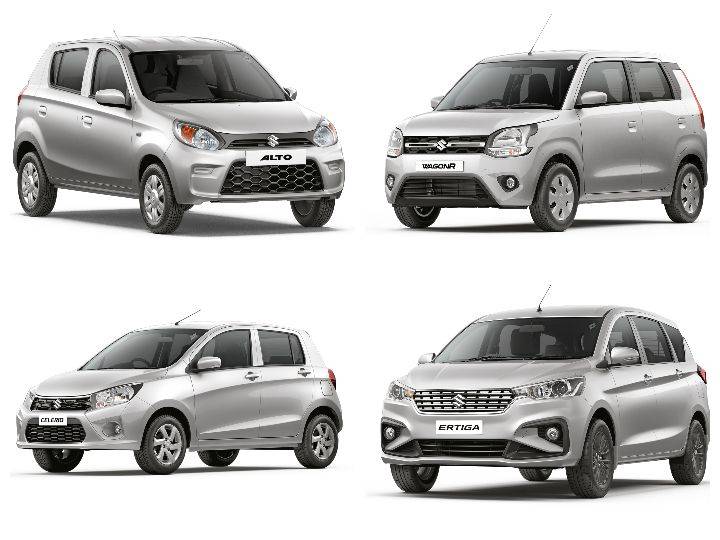 The country's largest carmaker, Maruti Suzuki has not only pioneered the passenger car industry in India but has also been a key promoter of cleaner and greener mobility. With electric mobility still at an arm's length, the most viable option available for green mobility in the country right now is CNG-powered cars. Not only does CNG cost significantly less than petrol and diesel, it is environmentally friendly too. In line with its philosophy of offering the best value for its customers, Maruti Suzuki offers an array of CNG-powered cars in India.
But what is it that makes Maruti Suzuki's S-CNG technology best in the business? The answer is the Dual Interdependent ECUs (Engine Control Unit) and Intelligent Injection system that Maruti Suzuki CNG cars employ. They seamlessly communicate with each other to provide an optimum air-fuel ratio during combustion, thereby ensuring better and consistent performance along with higher fuel efficiency.
That's not all. The wiring harness has been completely integrated into the system and the suspension too has been tuned as per the CNG setup, which has been extensively crash-tested to ensure complete safety.
Not only are Maruti Suzuki's factory-fitted S-CNG cars economical to run and maintain, they also assure complete peace of mind with warranty benefits that are extendable up to 5 years. Here's a quick look at the top Maruti Suzuki S-CNG cars you can buy in India:
Big New Wagon R (Starting price – 4.99 lakhs ex-showroom Delhi)

The ultimate family hatchback got an update just recently, and is more spacious, feature-loaded and stylish now. The Big New WagonR not only comes with the new sophisticated Heartect platform, but is also offered with S-CNG which delivers an astonishing 33.54 km/kg of fuel economy. Powered by the same K-Next engine, the Big New WagonR CNG generates power of 60 PS and a torque of 78 Nm. Apart from modern interiors and a great design, what makes the WagonR the most trusted family hatchback in the country is its value for money appeal. If you're looking for the perfect family hatchback that runs on CNG, the Big New WagonR is a no brainer indeed.
Know more about the Big New Wagon R S-CNG, here.
Ertiga (Starting price - 8.87 lakhs ex-showroom Delhi)
The Ertiga S-CNG is the conveyance of choice for larger families owing to its spaciousness, practicality, and great drivability. This stylish 7-seater has a 1.5-litre engine and its power and torque figures are 104 PS @ 6000 rpm and 138 Nm @ 4400 RPM, respectively. Keeping in mind the usage it will see, the CNG setup within the Ertiga has been integrated from the ground up and crash-tested to ensure complete safety for the occupants.
With a claimed fuel efficiency figure of 26.20 km/kg, the Ertiga S-CNG is a great option for those long tours and family trips. Know more about the Ertiga S-CNG, here.
Celerio (Starting price – 5.35 lakhs ex-showroom Delhi)
If you're in the market for a practical and fun hatchback with a contemporary design, the Celerio CNG fits that bill to the T. Powered by Suzuki's K-Next engine with Drive-by-Wire technology, the Celerio S-CNG gets the performance to match its smart looks. It gives power of 67PS and torque of 90Nm, with a claimed efficiency of 31.76km/kg. The Celerio CNG comes loaded with a host of features including steering audio controls, speed alert system and dual airbags for safety, making it a great package overall. Know more about the Celerio S-CNG, here.
Alto K10 (Starting price – 4.45 lakhs ex-showroom Delhi)
The Alto K10 provides class-leading economy of 32.36km/kg and comes with stylish looks and a youthful appeal. Powered by the K10 petrol engine, the hatchback is the perfect companion for any road trip. With a nippy engine that makes 67PS of power and 90Nm of torque, the Alto K10 is the perfect city car with the right blend of power and performance. Know more about the Alto K10 S-CNG, here.
New Alto (Starting price – 4.11 lakhs ex-showroom Delhi)
The New Alto too comes equipped with S-CNG technology that uses Dual Interdependent ECUs, Intelligent Injection System, a leak-proof design, and advanced components for a longer engine lifespan. Its tank capacity of 60L (water equivalent filling capacity) along with a claimed fuel efficiency of 32.99 km/kg means less visits to CNG filling stations. Get to know more about the New Alto S-CNG, here.
So there you have it – these are the top CNG cars that the country's largest carmaker has to offer. Not only do these cars provide great cost savings compared to conventionally powered ones, they also offer complete peace of mind with Maruti Suzuki's trust and superior Japanese technology. As we inch closer to a new era of greener mobility, Maruti Suzuki's wide range of CNG-powered cars presents a value and environment-friendly proposition that's unmatched. And the best thing: there's one for everyone!
Learn more about Maruti Suzuki's S-CNG technology and its benefits to understand why it makes sense to buy a factory-fitted CNG car.
Add Your Comments