Tata Technologies unveils electric urban car concept - The eMO
Jan 27, 2012
Views : 48408
---
At the 2012 North American International Auto Show (NAIAS), the Michelin Design Challenge stall held a very pleasant surprise - a small electric car concept from none other than Tata Technologies which might just pave the way for the future of urban electric mobility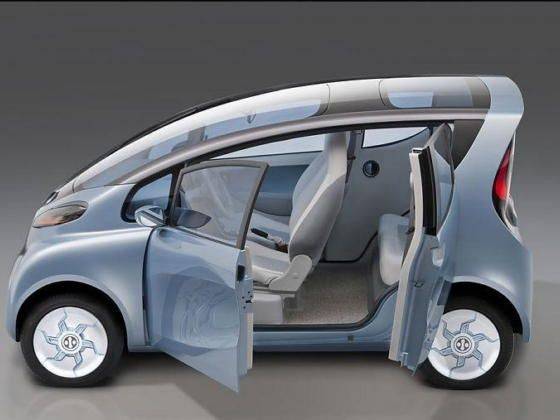 Get latest updates on
the automobile community
The automotive landscape is changing, about that there can be no doubt. Words like 'horsepower' and 'speed' are on their way out, their place swiftly being occupied by terms like 'urban mobility' and 'electro-mobility' in the auto makers' psyche. And though this change does not bode well for automobile enthusiasts, it does promise a wealth of mobility solutions for the average urban dweller whose concerns of going about his or her daily business in a world that's starting to despise any sort of automotive excess need to be addressed. Big name auto manufacturers from around the world are already in the process of bringing to reality what the roads in cityscapes of the future would abound with.


A couple of years back, Tata Motors provided its solution for meeting the transportation needs of modern day urban India in the form of the Nano, one of the most inexpensive cars in the world. But to meet such requirements on a global scale needs a massive rethink in the way the world does automobiles, and this means that just the expertise of auto makers is not enough in coming up with innovative solutions that address the issue of future urban mobility. The car you see here might just be something that fits the bill though. This little charmer, called the eMO (that's short for 'electric MObility') was designed and developed by Tata Technologies (not to be confused with Tata Motors, mind you), one of the largest global engineering and IT services providers in India.


The eMO is a design study spawned from the Michelin Challenge Design, the theme of which for 2012 was 'City 2046: Art, Life and Ingenuity – Transforming Personal Mobility', which challenged participants to design a personal, ground-based vehicle that can transport between two and 10 people. The solution which Tata Technologies' Vehicle Programs & Development (VDP) Group offered is a small all-electric urban runabout which, while not really breaking the mould in any particular department of vehicular design, manages to pull off nothing short of a miracle of smart packaging to maximise interior space while minimising its external footprint.



This is of course made possible with the elimination of an internal combustion engine to free up immense space inside the body, duly replaced by a unique liquid-cooled dual motor which powers the front wheels, coupled to an air-cooled 18.4kW high energy density battery. The end result is an EV which can seat four adults comfortably, with a range of about 160km and a top speed of 105km/h – which if you think about it (barring the range of course), is not too dis-similar from Tata Motors' ingenious little Nano. But the story of the eMO just doesn't end there. A large glass panoramic roof and large windows, an LCD tablet in place of a conventional dashboard and an almost non-existent centre console make the eMO feel even more spacious than it would appear. And then there are the stowable rear seats which can free up space in the cabin for cargo, as well as the massive front doors coupled to the rearward opening 'suicide' rear doors, which make ingress and egress from the eMO a breeze.


And there is nothing to suggest that the eMO is any less than a proper car – independent suspension at the front, semi trailing link suspension at the back, front disc and rear drum brakes with anti-lock systems, an electronic stability system and an electrically power assisted rack and pinion steering system. But the really smart bit about the eMO is the fact that thanks to the adoption of a Small Assembly Footprint methodology for its construction, the traditional body shop and process is eliminated which, along with liberal use of 'green' materials, ensures that the eMO is not just eco-friendly to run, but also eco-friendly to make. At the same time, the boffins at Tata Technologies' VDP have managed to keep the cost of the car under 20,000 US dollars (approximately Rs 10 lakh), and that too before any government subsidies bring that price down.



Of course, before we all start jumping to conclusions about whether this is going to be the next Tata Nano, consider the fact that the eMO is currently just a design study, though it does seem to borrow a few styling cues from the aforementioned Nano (maybe Tata Motors should look here for their next styling exercise with the Nano). Tata Technologies has demonstrated that cars of the future need not be designed solely by big name auto makers. With a little smart thinking and a whole lot of technological expertise, the automobile of the future has endless possibilities with regard to where it can come from, and more importantly, where it can go.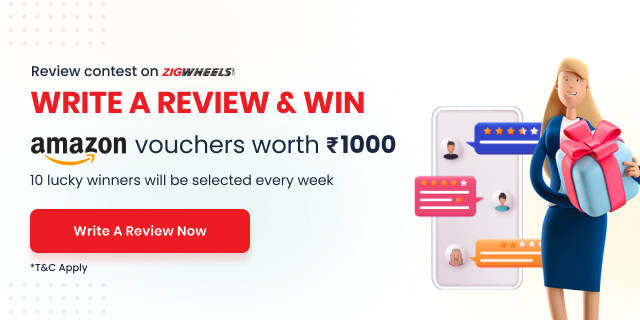 See what our community has to say!
NEW
India's largest automotive community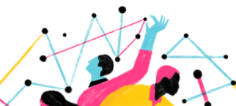 2 Other Things You Might Want To Do