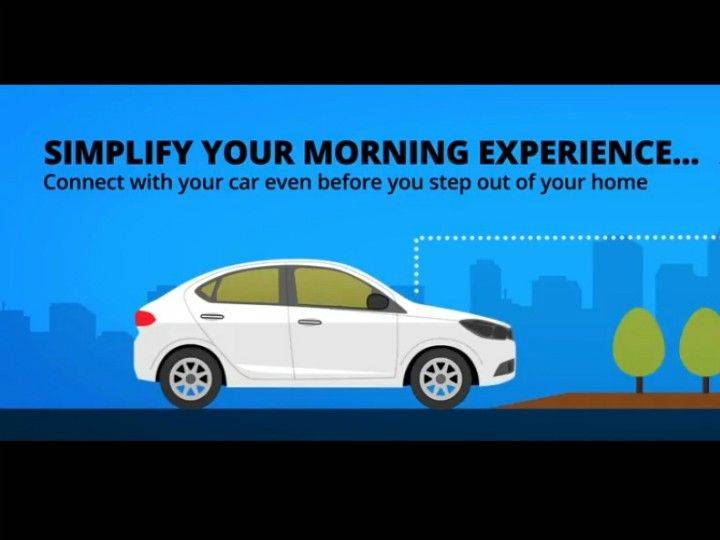 Guenter Butschek, MD and CEO at Tata Motors, started his address to the media by saying "We need to be in the mind, the heart and on the consideration list of the youth. We need to be a youthful brand". There's good reason for his statement. Tata's data-digging says India is set to be the world's third largest passenger vehicle market within the next decade. In fact, they predict 10 million vehicles to registered annually by 2026. There's a huge market to tap into, and here's the clincher - 65 per cent of this market is under 35 years of age. Further, half of the car buying demographic in India is aged under 25.
There's a conscious shift from 'driving' or 'commuting', towards 'mobility' say the big bosses at Tata. "The millennials think of commuting as a waste of time, they'd rather do something productive rather than just drive," - that's the underlying problem the alliance is looking at tackling. The alliance lets Tata tap into Microsoft's learning and experience in the field of connected cars to develop vehicles that are, in their words, "Futuready".
The technology in the vehicles are being co-developed to deliver a 'highly digital driving experience'. Tata Motors will be banking on the Microsoft Azure cloud computing platform to equip future cars with navigation, predictive maintenance and over-the-air updates.
Tata also shared an audio-visual of what it believes the connected car is capable of. That includes redirecting the navigation on learning of traffic, ordering a caramel macchiato from the nearby Starbucks and also reminding you about birthdays. It believes the car will be capable of finding and booking a parking slot, and tell the driver if it needs a service - and schedule an appointment for it - all on its own! Pretty cool.
The first product to showcase the capability of Tata Motors and Microsoft put together, will be the Tamo sportscar that debuts in Geneva. We cannot wait to see what's in store!