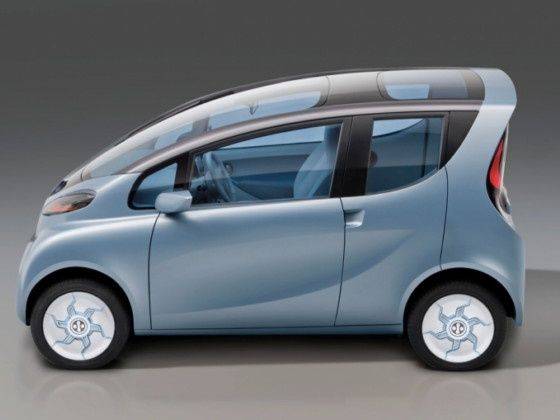 The eMO is an intelligent design with the front glass windscreen flowing all the way to the front passenger seat headrest making it a see through top. Wit easily foldable rear seats, the space created at the rear for luggage is very good. The rear doors are very small and are just enough to allow one person to fit through. Very well done as far as the design goes, flowing and just right. Clean roomy interiors are a delight to step into.
The eMO concept has no plans of being mass produce. However, Warren Harris, Tata Technologies President and Global COO states, "We developed it strictly as an engineering study with no particular automaker in mind. If there are auto companies interested in exploring the potential of the eMO, we would, of course, welcome that opportunity."


The eMO (Electric MObility) concept features a liquid-cooled, dual-motor, front-wheel-drivetrain coupled with an air-cooled 18.4 kW high-energy/density battery. It is capable of reaching 161 km on a single charge and has a top speed of 105 km/h.
The suspension incorporates an independent front lower A arm and MacPherson struts. The rear suspension has a semi-trailing link with separate mounting shock absorbers and springs. Front disc and rear drum brakes are antilock with electronic stability control. Steering is provided by an electric power-assisted rack-and-pinion system.