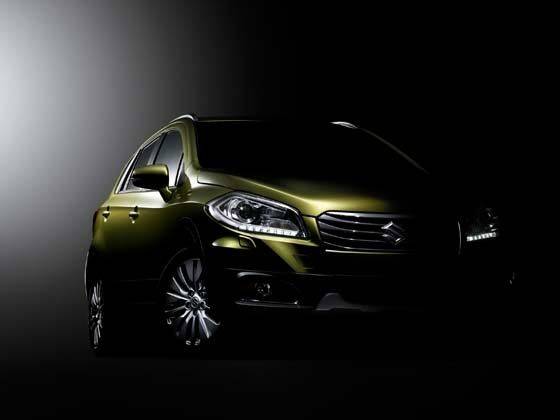 It seems as though all the pretty prototypes from the Paris show last year are all once again lining up for an equally if not more prestigious automobile convention in 2013. The difference however isn't just the most apparent change in title and venue, but the fact that most of them, case in point being Suzuki's rather roomy looking crossover model will indeed show up as production ready models.
Making its world premiere at the 2013 Geneva International Motor Show, this C-segment crossover model from Suzuki is based on the concept car S-Cross showcased at the Paris Motor Show in September last year.
Clear crossover styling cues visible on the outside supported by 4WD technology for better handling, spacious interiors overall, and what the company claims is one of the largest luggage compartments in this particular segment, should ensure its anonymous vehicle gets a dozen claps and more on the show floor.
Detailed information about the vehicle hopefully starting with what it will finally be called by the company and its prospective buyers will be disclosed at the Suzuki press conference on the 5th of March 2013 this year. The company's entire range of cars will be exhibited throughout the duration of the show.