Suzuki Motorcycles Rides The Electric Wave
by Gaurav
Nov 11, 2019
Views : 120852
---
The Japanese manufacturer will begin testing its prototype electric scooter in India by 2020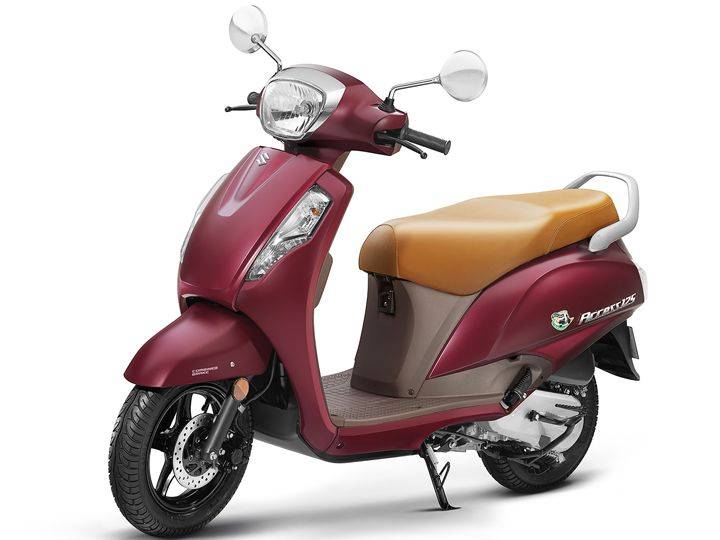 The Indian government's push towards complete electrification bears some good news. Suzuki Motorcycles will begin testing its prototype electric scooter in India sometime in 2020. The revelation comes soon after Bajaj Auto unveiled the electric Chetak. The brand will take a leap of faith and start working on the scooter rather than waiting around for an entire ecosystem to be built first. To aid its electric plans, the Japanese manufacturer is setting up a factor where it'll fabricate lithium-ion battery packs for both two and four wheels.
Also Read: The Bajaj Chetak Is Almost Here!
To further strengthen its reach, Suzuki Motorcycles has plans of working closely with sister company Maruti Suzuki and making use of its extensive distribution network. Now you're probably wondering how Suzuki suddenly dove into the electric scene and how it expects to grow so fast. It intends to do so by taking advantage of Suzuki-Toyota's EV technology while tapping into its large base of touchpoints which will reportedly turn into charging stations in the near future.
Satoshi Uchida, managing officer and deputy executive general manager of Suzuki Motor Corporation India said, "We are developing an electric scooter for India and next year we will start test running it in India. We are continuously studying the electric vehicle (EV) market and we have developed a prototype. We gather as much information on the EV market as possible."
If these reports are to be believed, we expect Suzuki to unveil its electric scooter by the end of 2020.
Problem is, customers will still take some time to accept electric vehicles for what they are. Yes, they are kinder on the environment and easier on the pocket but e-vehicles have their own set of drawbacks compared to ICE vehicles. The lack of infrastructure and range anxiety are among the top concerns. Reports also suggest the costs of extraction process and production of batteries remains on par if not higher than costs of manufacturing petrol or diesel-based engines. Would e-waste become the next big problem that threatens our very livelihood? Only time will tell.
See what our community has to say!
NEW
India's largest automotive community