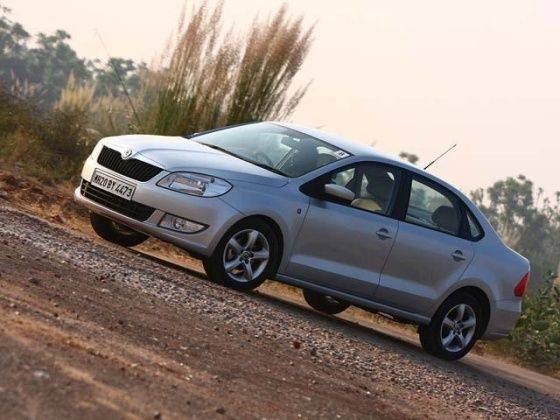 Car sales have been on the decline in India, and in March 2013 the passenger vehicle segment experienced a further 13.01 per cent decline in sales over the corresponding month in 2012.
But it's not all doom and gloom for the sector as this is an industry cycle which cannot be avoided. However, the drop in passenger car sales has turned this into a very attractive time to buy a new car with significant discounts and offers from car makers.
For instance, Skoda's latest initiative to boost sales comes in the form of a 100 per cent finance offer on the Rapid mid-size sedan. Under this scheme customers can avail a car loan on the entire ex-showroom price of the Skoda Rapid at 10.75 per cent interest. Skoda has also stated that the registration cost, insurance and road tax will be divided over the monthly EMI payments that have to be made. The EMIs will be spread over 36 months from the date of purchase and no down payment has to be made by the customer.
The 100 per cent finance offer on the Skoda Rapid is a limited period scheme that is on offer till April 18, 2013. The offer is available across all 106 Skoda dealerships in the country. For more deals and offers on the Skoda Rapid, click the following link: Skoda Rapid deals and offers
Speaking about the offers, Kamal Basu, Marketing Head, Skoda Auto India, said that, "Continuing with our strategy of keeping consumer interests at the forefront, we have introduced innovative and exciting schemes in the recent past. Our latest offer on Skoda Rapid covers 100 per cent of the ex-showroom loan amount which in itself is significant and makes the buying experience easy and convenient."
In March 2013, Skoda had offered the Rapid EMI Holiday offer which required customers to make a down payment on the price of a Rapid and then make EMI payments on the remaining amount a year after the purchase of the vehicle.
Due to the success of the Rapid EMI Holiday offer, Skoda has decided to extend the offer till the end of April 2013.
Contact your nearest Skoda dealer to avail either of these schemes.
Also read: UV sales drive ahead of passenger cars in FY 2012-13