Shailesh Bolisetti adorns inaugural VW Polo Cup 'Championship Crown'
---
Will compete in the Volkswagen Scirocco R-Cup to be held in Dusseldorf, Germany next year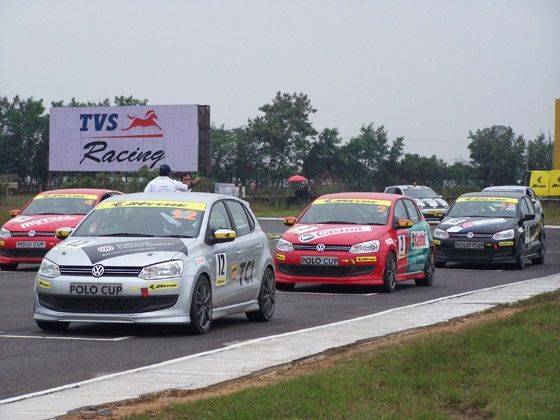 Fate has a strange way of playing with numbers. And ironically enough when it comes to Motorsports, every second doesn't just count, but has the potential to pretty much turn the tables on an entire Championship Points Table in a single race.
It's been seven months since the start of the first ever Volkswagen Polo Cup here in India, in the course of which the world renowned tour car racing championship has seen some fantastic competition between top contenders from various racing backgrounds. Spread across three tracks, Balewadi Stadium in Pune, the Kari Motor Speedway in Coimbatore and the Irungattukottai Race Track in Chennai (where the last two rounds of the championship were held) the last and final race of the Championship ended on the 19th of December 2010 with two exciting races in the Championship's last leg.

Race 1
After Saturday's (18th December 2010) Qualifying Round it was local hero Vishnu Prasad who managed to clock the best time 2:03:117 on his very first lap, and secured the pole position for the first race in Round 6. By a margin of a few milliseconds was Shailesh Bollisetti, who took second place on the grid followed by then Championship Leader Parth Ghorpade, who settled for third place.
With a lead of over 20 points over Shailesh Bolisetti, Parth was very clearly looking at avoiding anything silly and just focusing on holding onto his grid position till the end of the race. But an alleged false start call taken by the COC, Amit Arora resulted in a 30 second addition to his overall timing for race 1.

It was nevertheless a neck to neck battle for the top three spots in race 1 and leading the pack was Vishnu Prasad, who held onto this lead right till the very end. Bolisetti and Parth were tailing Vishnu throughout the race waiting for an opportune moment to overtake him, but the Rotax National Karting Champion looked far too hungry for his next Crown, and drove brilliantly to finish Race 1 as No 1 with an impressive time of 00: 24: 50: 051.
Bolisetti came in at No 2 and Parth behind him. But, the early start penalty took Parth from third place to a shallow No 9, giving Karthik Shankar, who came in behind Parth at No.4 the third postion in Race1.
Results of Race 1:
1. Vishnu Prasad 00:24:50:051
2. Shailesh Bollisetti 00:24:50:301
3. Karthik Shankar 00:24:53:576

Race 2
As always Race 2 was a reverse grid start of the first eight positions from Race 1. Rookie racer Munjal Savla, 2009 JK Tyre Junior Cup Champion Vikash Anand and Michael Schumacher fan Sahil Shelar who came in at 6th, 7th and 8th positions respectively in Race 1 were pushed to the top of the order for Race 2.
With Munjal in the lead, experienced drivers Vikash and Sahil barely managed to keep up, and soon fell behind towards the second half of the race. In hot pursuit were the top contenders for the Championship, Parth and Vishnu, who were quick to overtake the tail end of the participants and soon enough were eyeing the top two positions.
In the latter half of Race 2 Shailesh and Parth fell behind, leaving Vishnu, Karthik and Gurniaz tailing rookie Munjal, who amazed spectators with his consistent speed and sharp turns throughout the race.

Be it beginners luck or some new found talent, first time racer Munjal Savla from Pune managed to finish the race at the very same position that he began, No 1. Trailing Munjal by a gap of 3.145 seconds was Karthik Shankar, who came in at No.2 followed by Vishnu Prasad, whose persistence was once again well rewarded. Sailesh Bolisetti finished at sixth position ahead of Points Table leader, Parth Ghorpade of Kolhapur, who came eleventh.
Parth's misfortune in Race 1 and a slight tussle in Race 2 enhanced Bolisetti's standing for the Driver's title with an aggregate of 411 points. Parth Ghorpade had the consolation of finishing overall runner-up with a total of 403 points, and Chennai's Vishnu Prasad was adjudged for the third spot a total of 370 points.
Results of Race 2:
1. Munjal Savla 00:25:00:942
2. Karthik Shankar 00:25:04:087
3. Vishnu Prasad 00:25:06763

With a final wrap on this year's 6th and final round of VW Polo Cup and the 13th J K Tyre National Racing Championship 2010, Prithviraj Siddappa, Head of Motorsports, Volkswagen India, said, "I am very happy that the first Polo Cup season here in India was a great success, and I can confidently say that this years Championship has proved that this our Cup Series can infact produce and nurture good drivers."
The Madras Motor race Track near Chennai proved once again to be an ideal circuit for nursing Indian Motorsports, and continues to be the pride of a sport slowly gaining momentum and popularity amongst auto and bike enthusiasts in the country.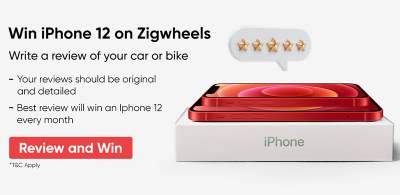 See what our community has to say!
NEW
India's largest automotive community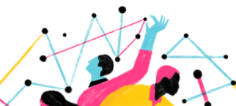 4 Other Things You Might Want To Do