Rolls-Royce's commanding presence at the Auto Shanghai 2011 motorshow was a strong indication of the importance of China as a key region in its Asia-Pacific operations. Incidentally customers from China represent the largest proportion of buyers worldwide for Centenary Collection cars, of which just 100 limited edition models have been built.


Seeing the aggressive growth in the demand for its ultra-luxurious saloons in China, Rolls-Royce has now commissioned the creation of a Rolls-Royce collection that is very unique to the Chinese culture and is inspired by the same legendary creature that is so revered in the country.


Going by the name of the 'Year of the Dragon', this collection has been designed at the very home of the Rolls-Royce brand by its Bespoke team. A collection that is a commemorative edition in the truest sense features a suite of unique detailing and design, which includes a hand-painted twin coachline inspired by the Forbidden City in Beijing, a carefully hand embroidered Dragon Headrest, embroidered cushions with the R-R Logo and illuminated tread plates with 'Year of the Dragon 2012' highlighted in LED lighting, among other distinctive touches that sets it apart from traditional bespoke models.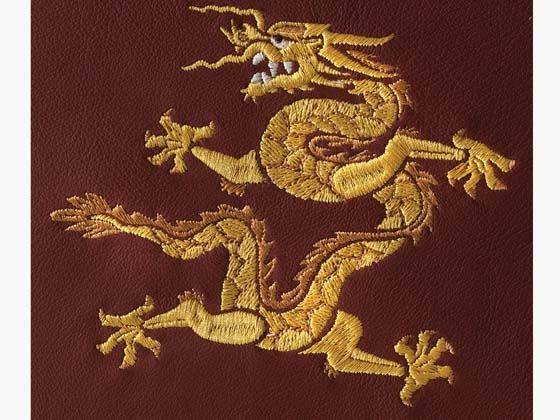 Just like its other bespoke offerings, Rolls-Royce has laid special emphasis on the choice of veneer for this particular collection, and as a reflection of the bespoke team's woodshop craftsmanship and attention to detail, the 'Year of the Dragon' Collection will offer its customers a choice of either modern of traditional marquetry, both of which will perfectly accentuate the car's oriental design elements and overall theme.


Speaking about the company's achievement in creating this commemorative collection, Torsten Müller-Ötvös, CEO, Rolls-Royce Motor Cars said, "At Rolls-Royce Motor Cars we delight in bringing new, exclusive designs to our customers. The Bespoke team elegantly captures the imagination with this Year of the Dragon Collection, celebrating the turning of a New Year of prosperity and good fortune with this unique creative offering."
Summing up the symbolic significance of this 'Year of the Dragon 2012' Collection, Thomas G. Jefferson, Bespoke Sales Manager, Rolls-Royce Motor Cars said, "This limited edition car embodies the synergy of craftsmanship, creativity and culture in a manner that is uniquely Rolls-Royce."


Rolls-Royce's expansion in China is on course and will soon increase presence from its currently established 8 showrooms in the country, to 11, making it the largest presence in a single market outside the United States. Seeing the tremendous potential that this market holds for the luxury car maker from Goodwood, it shouldn't come as a surprise if we see more of such special editions and China oriented bespoke designs in the near future.