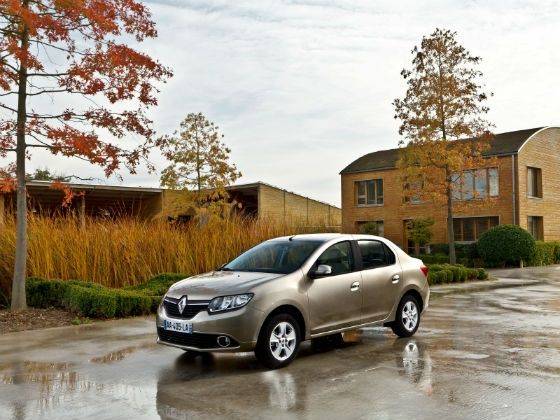 The Renault Symbol which was being touted as a more evolved version of the car we all knew as the Logan was showcased at the Istanbul Motor Show recently and the manufacturer is hoping their latest offering will carve a niche in the global automobile market. Considering Renault's rapid expansion plans in India, we're keeping an eye out for it to make it here as well.
Visually, the car is a massive take off from the Logan, with a few tweaks that give it more of a presence than its predecessor. It sports a completely redesigned front that is more akin to Renault's modern design language with huge headlights and a revised grille. With its revised architecture, the Symbol is claimed to be able to seat 5 people comfortably due to a roomier design.
The higher-end variant of the Symbol also boasts of a bouquet of cutting edge technology such as automatic climate control, Renault's touch screen Media Nav GPS system, cruise control and speed limiter systems, and Bluetooth and USB connectivity.
The symbol will be available with both petrol and diesel engines. The new TCe 90 petrol engine provides an output of 90-horsepower and a frugal fuel economy figure of 18.86 kmpl with just 122 g/km of CO2 emissions. The diesel engines get tweaks as well with the dCi 75 and dCi 90 resulting in improved mileage and emission figures of 25.65 kmpl and 103g/km.
Renault will also offer a 3 year or 100,000 km warranty with the Symbol. Speaking at the unveil, Evrim Gouillou - Marketing Project Manager says, "The New Renault Symbol delivers a level of equipment normally associated with vehicles from the next segment up, its new design and attractive equipment package are the perfect answer to meet the demands of customers in Renault's international markets."
The Symbol is scheduled to go on sale in Turkey from the beginning of 2013 and we're keeping our fingers crossed for it to make its way to India soon as well. Watch this space!