Since its world premiere at the Paris Motor Show last year, McLaren fans and supercar enthusiasts the world over have been quite eager to peek into what may perhaps be the interior of the now production ready McLaren P1.
With months having passed since the Britain based car maker first showcased the concept at Paris, it is now only a matter of time before the P1 loses the tint on its glass and offers the world a peek at what's on the inside of the two seater production version.
For the time being, McLaren has decided to whet our appetite with images and a short clip of what will be the race-inspired digital dash readout on the fully operational P1. Formula One drivers' sadly just lost some exclusivity on their race cars, as the P1 when flicked into 'Race Mode' will blink lights across the top, which illuminate green, followed by red and finally blue; it essentially acts as a shift indicator just like in an F1 car.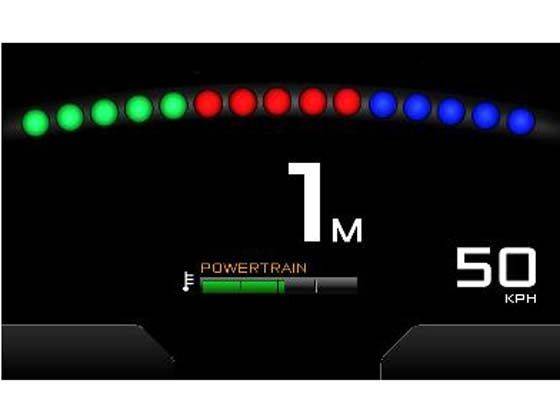 The P1 when operating on 'Race mode' completes its transition into a fully-focussed track car with the large double element adjustable 'active' rear wing extending, and the pitch of the wing moving into an optimal aerodynamic position.
"The McLaren P1 will be the result of 50 years of racing and road car heritage," says McLaren Automotive Executive Chairman Ron Dennis. "Twenty years ago we raised the supercar performance bar with the McLaren F1 and our goal with the McLaren P1 is to redefine it once again."
At the 83rd International Motor Show in Geneva later this year, McLaren will reveal further details about the P1. The press conference will take place at 10.15 am GMT on Tuesday 5 March.