Electrification Of Mini John Cooper Works Models On The Cards
---
The new design architecture will be capable of accommodating both internal combustion and electrical powertrains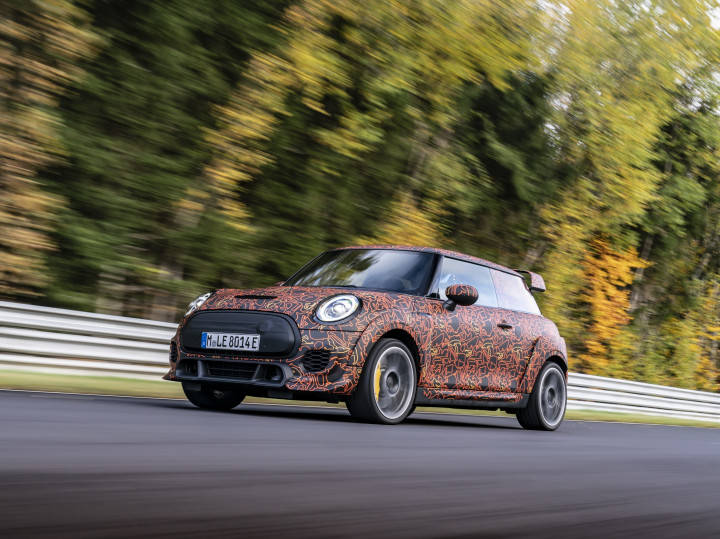 Mini has been hard at work expanding its electric horizons since introducing the Mini Countryman plug-in hybrid and the Mini Electric. The carmaker has now revealed its next step in electrification by working on concepts for electrified versions of the performance-focused John Cooper Works models.

The introduction of the Countryman PHEV contributed to 5 percent of the brand's total sales while the addition of the Mini Electric saw that number go up to 10 percent. With the addition of electric JCW models in the future, Mini plans on making emission-free driving the main focus of the JCW badge.

Currently, the carmaker is working on new design architectures capable of accommodating both, electric and internal combustion engines. The Mini Electric is powered by a 181PS motor that gives a range of around 177km. It can go from 0-100kmph in 6.9 seconds and takes 36 minutes to charge to 80 percent with a 50kW charger. The Countryman hybrid, on the other hand, offers an all-electric range of over 27 km and a combined range of around 483 km on a full charge.

Bernd Korber, Head of the Mini brand, had this to say, "With the MINI Electric, we've shown how well brand-typical driving enjoyment and electric mobility can be combined. Now it's time to translate the passion for performance of the John Cooper Works brand to electromobility. That's why we're working to develop concepts for electric John Cooper Works models. John Cooper Works models with conventional combustion engines will continue to have an important role to play, to make sure we're addressing the wishes and needs of performance enthusiasts all around the world."

Back home, neither of the two electrified Minis are available for sale, especially since long-range EVs are more practical and affordable than the 177km-ranged Mini Electric. Thus, we are unlikely to see an electrified Mini model in the country anytime soon.