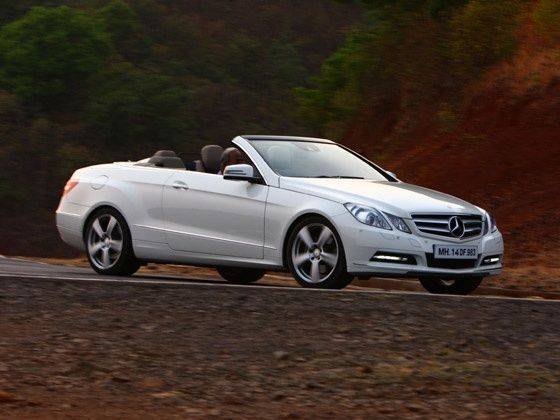 Mercedes-Benz will hike prices of its entire model range by one to three per cent effective January 14, 2013.
The price of the B-Class luxury hatchback will be increased by one per cent, prices of the C-Class and E-Class sedans will be upped by 1.5 per cent, while the S-Class luxury limousine's price will go up by three per cent.
The M-Class SUV will be dearer by three per cent and the prices of the CBU range of vehicles comprising the CLS-Class, SLK-Class, R-Class and the SLS AMG will also be increased by one per cent.
Eberhard Kern, Managing Director & CEO, Mercedes-Benz India commented, "Rising inputs cost, volatility of the rupee-euro, high interest rates and other associated factors have put significant pressure on us. Consequently, we are forced to share a part of this burden with our customers and we will increase prices of our vehicles to the tune of 1-3 per cent effective 14 January, 2013. However, to support the purchase decisions of our discerning customers, Mercedes-Benz Financial Services will be supporting with various finance options."
Mercedes-Benz India pursued an aggressive network expansion strategy in 2012. It opened six new touch points in Tier II and Tier III cities. Mercedes-Benz India now is present in 31 cities with 72 touch points and has one of the densest networks among luxury car manufacturers in India.
The German luxury car giant sold 7138 cars in 2012. The new M-Class launched in 2012 has been a runaway success and is booked until May 2013, the new B-Class luxury hatchback is booked until February 2013 while the S-Class luxury limousine continues to lead in its segment.
Kern said, "Our sales performance has been overall in line with expectations. At the same time we have managed to retain our profitability and premium in 2012. 2013 would be an exciting year for us. We will continue to delight our customers through an array of fascinating products, engagements and experiences."
Also read: New Mercedes-Benz CLA compact saloon revealed