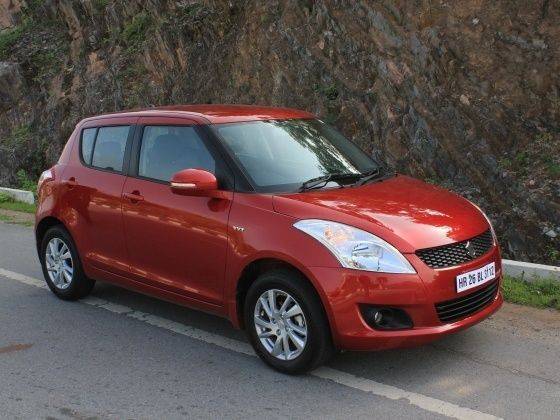 Maruti Suzuki has increased prices of all its models barring the Swift Dzire by 0.3% to 3.4% effective January 16, 2012. This translates to a hike in prices between Rs. 2,400 and Rs.17,000 depending on the model and variant. The increase comes in the wake of rising input costs and diminishing margins due to the falling value of the rupee.
The Swift Dzire has been spared the price revision as Maruti is planning to launch a next-gen version of the entry-level sedan in February 2012.
With the price hike incorporated, the Maruti Suzuki Swift diesel, which is currently priced between Rs. 5.27 lakh and Rs. 6.48 lakh, ex-showroom Delhi, is now dearer by Rs 17,000 while the company's best-selling Alto hatchback will burn an additional Rs. 4,000 hole in your wallet. In comparison, the SX4 sedan that ranges from Rs. 7 lakh to Rs. 9.11 lakh, ex-showroom Delhi, has received a modest hike of Rs. 2,400.
Maruti is not the only carmaker to hike car prices. M&M, Hyundai and General Motors, too, announced an increase in price citing rising input costs. GM India, for instance, has raised prices by Rs.3,000 to Rs.15,000 on all its models, including the Spark, Beat, Cruze and Tavera.
Maruti Suzuki has been hit by falling sales following a 14-day-long strike at the company's Manesar plant in October 2011. Sales fell 7.1 percent in December 2011, with the compact segment (Maruti Suzuki Alto, WagonR and A-Star) reporting a 16 percent fall – the highest for this month.
The current price revision further threatens to affect car sales at a time when the industry's already reeling under a slowdown. But the launch of new models such as the new Swift Dzire and the Ertiga MPV do raise hopes of alleviating sales.