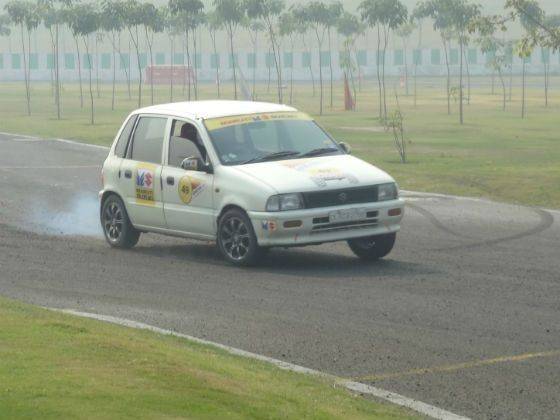 Organized by Northern Motorsports in association with Maruti Suzuki, the New Delhi edition of the Autocross event proved to be a weekend designed for enthusiasts who wished to pit their driving skills against one another. The sport is literally a driving skill contest that has a strong focus on the driver's ability while taking into account the car's handling characteristics.
The Delhi edition of the Autocross involved a specially designed track which was set up at the Buddh International Circuit in Greater Noida. Being an event that had more to do with driver skills and handling rather than just speed, the course involved numerous corners, some fast, some rather tight and these were interspersed with short narrow straights which allowed for some rather intense competition.
The event was conducted over three days which involved practice and qualifying laps prior to the finals. Attracting a number of amateurs in the various classes allowed for participation (a total of 23 classes, depending on the group and sub segment), the event proved to be a learning experience as well.